You Will Be A Dead Man Next Time – Youth Threatens Suspected Gay Man
A group of young men on Saturday 6th march, 2021 around 9:00pm to 10:00pm attacked Kanz Mohammed a suspected gay activist at Adenta, New Legon in Accra.
The victim's father happens to be an imam (an Islamic leadership position) and celebrated personality in the said community.
According to information gathered one afternoon the victim was visited by known bisexual who often visits him. Unknown to the victim and the bisexual the young men has planned an attack on them.
Prior to the attack his father asked and advised him on the said issue, that someone has reported to him about he (Victim) engagement with the bisexual friend and the community suspects he is a gay.
The victim denied due to his religious background and his father's personality at the community.
The Islamic views on LGBTQ+: In general, traditional interpretations of Islam consider homosexual acts to be sinful based on scriptural references.
The Quran, the central religious text of Islam, mentions the story of the people of Lot (or the people of Sodom and Gomorrah) and their sinful behavior, which is commonly interpreted to include homosexual acts.
As a result, some scholars and conservative Muslim communities consider same-sex relationships or sexual activities to be forbidden.
On one said day a member of young men piped through the room's door to find out if their suspension is something to write home about and unfortunately they were caught in a romancing mood, the young man invite his colleagues to attack them, furious knocked on the door severally, but they didn't open.
The attacking team who were so much unset with the act tried breaking down the door which eventually push the victim to open the door.
They dragged him with his partner out and beat them in public. After severally beatings an elderly pleaded with the attackers to stop beating them and use the rule of the Islam legal way to punish them since the constitution of the republic of Ghana does not protect the LGBTQ+ community in Ghana.
They were then sent to a Muslim chief's palace for judgment hence their escape from the town.
The young men still are looking for them to crucify them.
Source. Marhabafm.com
Danny Lampo and Article Wan Set to Drop Explosive New Single 'Puutu' on Lampo's Birthday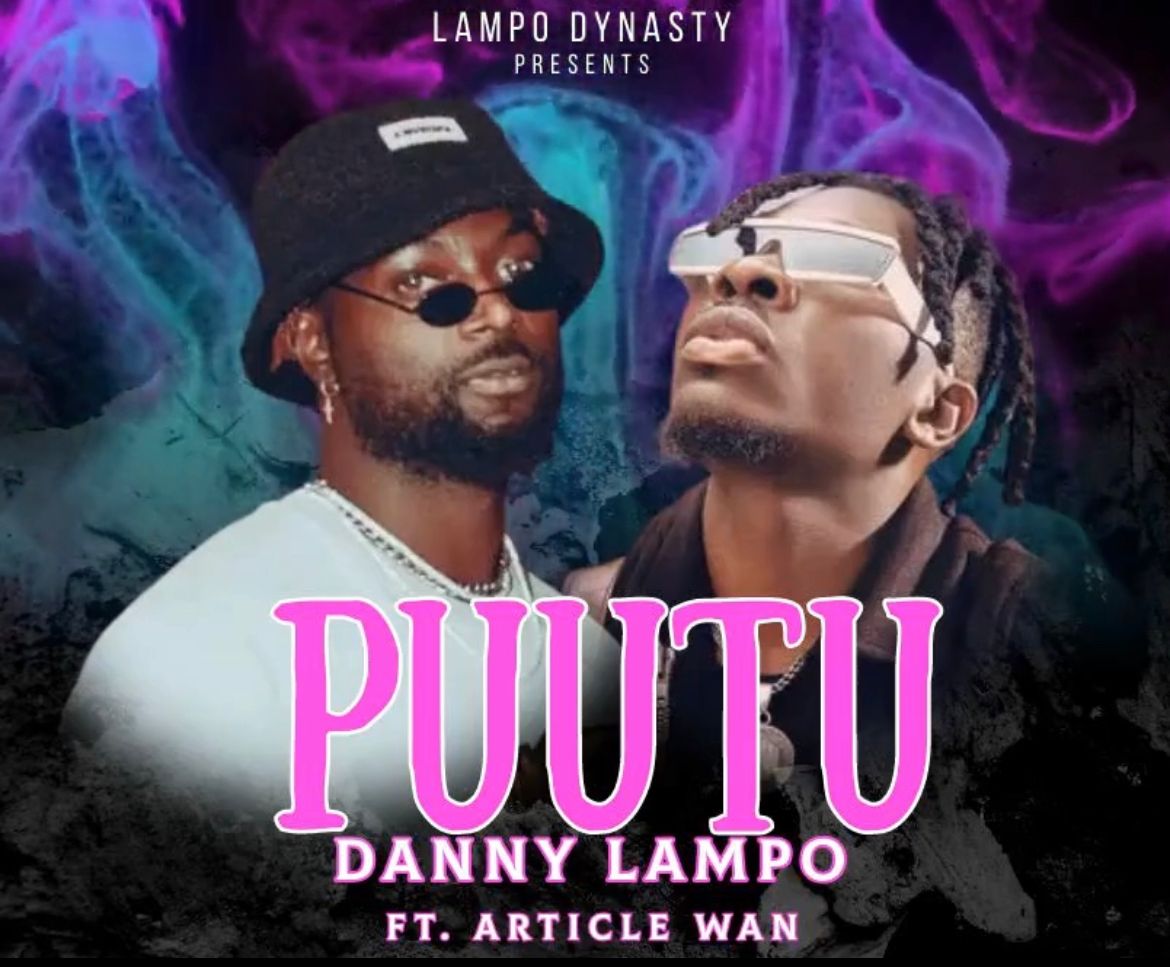 Danny Lampo
, the multi-award-winning UK-based Ghanaian artist, is gearing up to drop a hot new single on his birthday, which falls on the 3rd of September. This highly anticipated release features none other than the talented Article Wan, adding an extra layer of excitement to the project.
Known for his unique sound and captivating performances, Lampo has made a name for himself in the music industry. His music is a fusion of afrobeats, reggae, and dancehall, creating a vibrant and infectious sound that appeals to a wide audience. With his previous releases, Lampo has amassed a loyal fanbase not only in Ghana and the UK but also across the globe.
What sets Lampo apart is his ability to seamlessly blend different genres, creating a distinctive and refreshing musical style. His versatility as an artist shines through in his music, as he effortlessly transitions between afrobeats' infectious rhythms, reggae's laid-back vibes, and dancehall's energetic beats.
In addition to his musical endeavors, Lampo is also a talented footballer, showcasing his skills on the field as a member of the Reading Tigers in the East Berkshire League. This dual passion for music and sports adds an extra layer of depth to Lampo's artistic identity, making him a true force to be reckoned with.
Teaming up with Article Wan for this upcoming release is a match made in musical heaven. Article Wan is a renowned artist in his own right, known for his catchy hooks and infectious melodies. With both Lampo and Article Wan's talents combined, fans can expect nothing short of a musical masterpiece.
As the release date approaches, fans are eagerly anticipating the drop of "Puutu," the much-anticipated collaboration between Lampo and Article Wan. This track promises to be a certified banger, showcasing the artists' incredible chemistry and musical prowess.
With Lampo's birthday serving as the perfect occasion for this release, fans can celebrate alongside him as he continues to push boundaries and make his mark in the music industry. The anticipation is building, and it's safe to say that "Puutu" will be a hit that resonates with fans worldwide.
So mark your calendars for September 3rd and get ready to groove to the infectious beats of Danny Lampo and Article Wan. This collaboration is set to take the music scene by storm and solidify Lampo's position as one of the industry's rising stars.