Amerado Drops Epic 7-Minute Rap Masterpiece "The Hardest"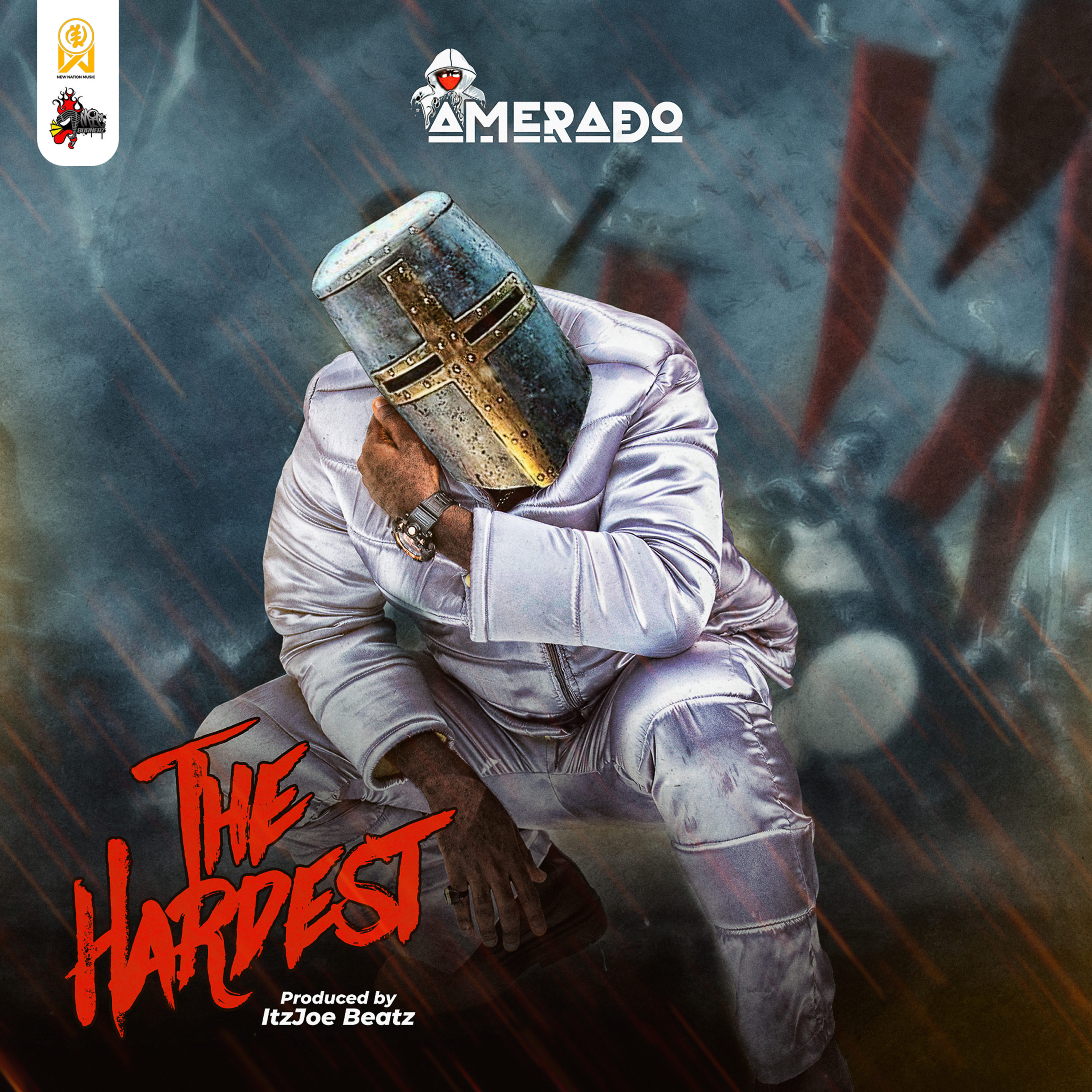 Amerado, the Ghanaian rap sensation and current best rapper, has unleashed his latest sonic creation, "The Hardest," a groundbreaking 7-minute rap opus that is set to redefine the boundaries of the genre. Packed with lyrical prowess, razor-sharp wordplay, and a captivating flow, Amerado showcases his exceptional talent, cementing his position as one of the most formidable forces in the global rap scene.
"The Hardest" stands as a testament to Amerado's artistry and his relentless pursuit of excellence. Known for his ability to effortlessly blend storytelling with hard-hitting punchlines, Amerado takes listeners on a captivating journey through his mind, delivering a powerful message accompanied by mesmerizing beats. This track is a tour de force, showcasing the rapper's ability to masterfully craft intricate rhyme schemes while maintaining a mesmerizing rhythm.
Amerado's lyrical dexterity shines through in "The Hardest" as he tackles a range of thought-provoking themes. From social commentary to personal introspection, he skillfully weaves his words together, inviting listeners to delve into his world and experience his unique perspective. The song serves as a reminder of the power of music to provoke emotions and stimulate reflection.
In addition to Amerado's awe-inspiring performance, "The Hardest" also features impeccable production from IzJoe Beatz, with the beats complementing the rapper's flow seamlessly. The collaboration with top-notch producers and sound engineers has resulted in a sonically rich experience that captivates from start to finish. The track's vibrant energy and flawless execution create an atmosphere that demands repeated listens.
Amerado's "The Hardest" serves as a testament to his dedication to pushing boundaries and refusing to be confined by genre limitations. As he continues to evolve as an artist, Amerado consistently demonstrates his ability to captivate audiences and solidify his position as one of rap's most exciting and innovative figures.
"The Hardest" is now available on all major streaming platforms here: https://yve.fanlink.to/TheHardest, and fans of Amerado and rap enthusiasts alike are encouraged to immerse themselves in this monumental musical creation.
Sensational Singer DERi Drops 'Without A Map' EP Featuring Kelvyn Boy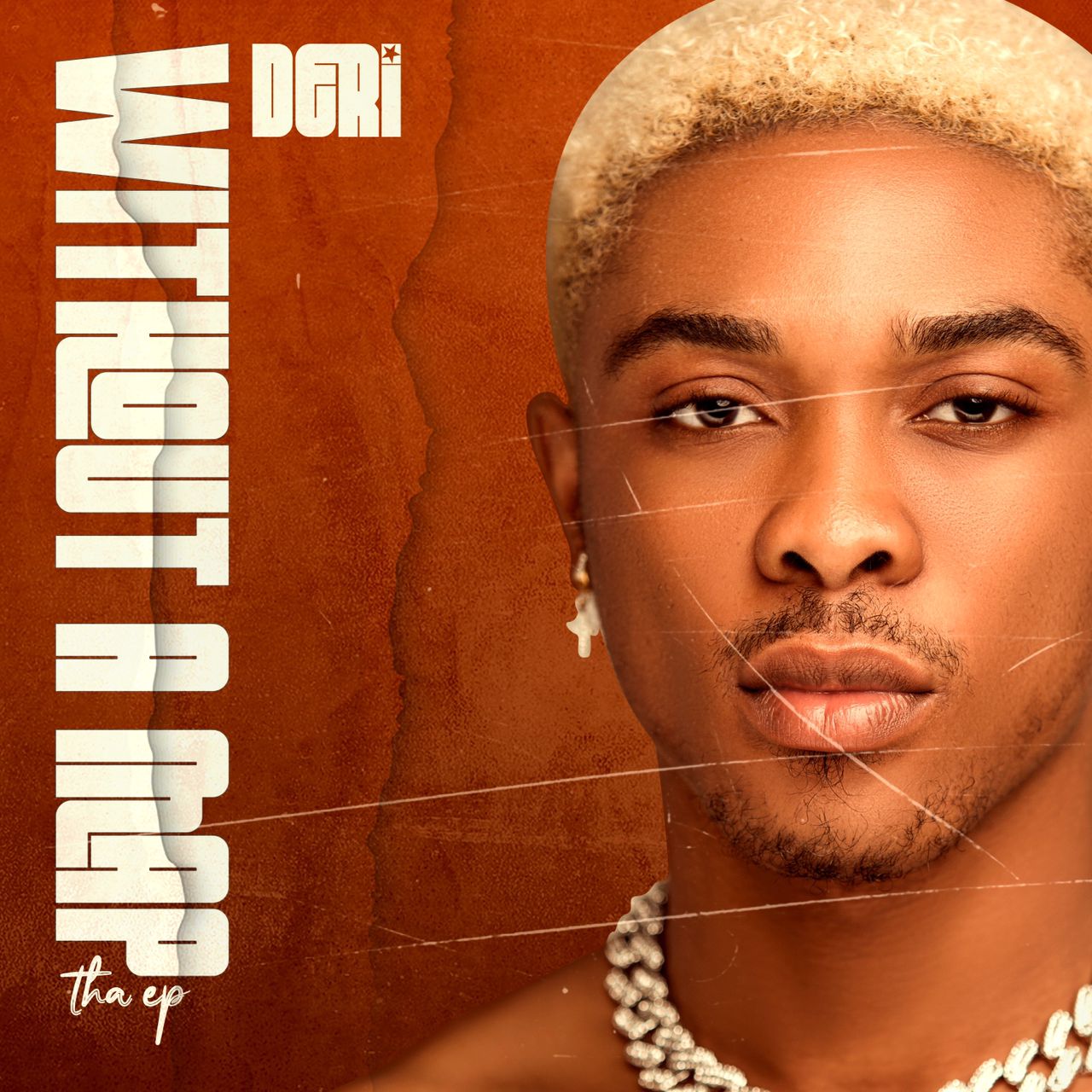 DERi, the gifted artist signed under Bryte City Entertainment, has set the Ghanaian music scene ablaze with the release of his much-anticipated EP, 'Without A Map.' Comprising five captivating tracks, this musical offering is a testament to DERi's prowess as an Afrobeat and highlife singer and songwriter.
Tracklist:
Play Boy
More
Fire
Wishlist
Nobody (featuring Kelvyn Boy)
Each track on 'Without A Map' takes listeners on a unique journey through the rich tapestry of African rhythms and melodies, masterfully crafted by the talented DERi. It's evident that Deri's musical journey is akin to a well-thought-out map, carefully charting his course in the industry.
Production credits for this EP read like a who's who of the Ghanaian music production scene, with Baddex, Gigz Beat, Steverawd, Xarmy Heart Sounds, Klasick Beat, and others contributing their expertise. The addition of vocals by Cliq Musiq adds yet another layer of depth to the EP's sonic landscape, creating a harmonious blend of soundscapes.
Standout Tracks:
1. Play Boy: With infectious beats and catchy lyrics, 'Play Boy' invites listeners to groove along and sets the tone for the EP.
2. More: 'More' showcases Deri's vocal range and lyrical prowess, leaving a lasting impression with its emotive delivery.
3. Fire: This track ignites the dancefloor with its pulsating rhythm, demonstrating DERi's ability to fuse traditional and contemporary sounds seamlessly.
4. Wishlist: 'Wishlist' is a lyrical gem, offering introspective moments and an exploration of desires set to an entrancing melody.
5. Nobody (featuring Kelvyn Boy): The collaboration with Kelvyn Boy on 'Nobody' is a testament to DERi's collaborative spirit. Their voices blend effortlessly, delivering a chart-topping hit.
As DERi's star continues to rise, Ghanaians are advised to keep a keen eye on this rising sensation. 'Without A Map' not only showcases his remarkable talent but also hints at the promising future of Afrobeat and highlife music in Ghana. DERi's ability to navigate the ever-evolving musical landscape is nothing short of remarkable, and he is poised to leave an indelible mark on the global music scene.
In 'Without A Map,' DERi has not only found his musical direction but has also set a course for excellence that will undoubtedly lead to more remarkable releases in the future. As his musical journey unfolds, DERi is proving himself to be an artist of substance and creativity, making him a true gem in Ghana's vibrant music industry.