CCTV Footage Reveals That AKA Was Shot At Close Range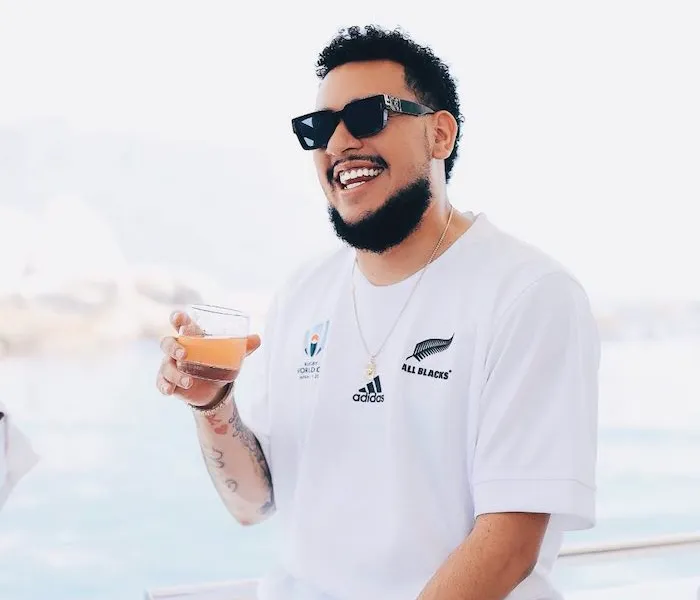 As the hip-hop community mourns the untimely death of South African rap star Kiernan Forbes, popularly known as AKA, CCTV footage detailing events leading to and after his murder has emerged online.
The footage shared by one King HarRis shows the gunman walking into AKA and shooting him at a very close range after which he run away crossing a street.
Watch the footage below. ⚠️ Viewer discretion is advised
Here's the CCTV footage of how AKA Supa Mega was assassinated last night 😭💔 #RIPAAKA #RipLegend #Oskido #akaworldwide #RIPAKA #RipLegend pic.twitter.com/nnLW7iJGuN

— 👑 King HarRis 👑 (@TheOnlyKhazana) February 11, 2023
AKA was shot alongside his long-time friend Tebello Motsoane, known as Tibz on Durban's Florida road which is one of the city's most vibrant spots.
The rapper and his associate were walking to their car when they were approached by two armed men who shot them at close range. The assailants fled the scene on foot.
Police have said they don't want to speculate on whether the murders were a result of a hit but said that possibility cannot be ruled out.   
It's understood the 35-year-old was making his way to a nightclub for a performance as part of his birthday celebrations at the time of his death.
AKA was known for songs like 'Fela in Versace' and 'Lemons (Lemonade)'.
His parents confirmed his death in a statement.
Westline Entertainment Opens Nominations For 2023 Western Music Awards
Westline Entertainment, organizers of the prestigious Western Music Awards have opened nominations for the 7th edition.
The awards schemes has 29 categories in this year's edition, taking out one category from last year. "The 'Most streamed Artiste of the year' became a challenge last year as Artistes were submitting conflicting figures from different streaming platforms.
There is therefore the need for a clear definition with concentration on which of the streaming platforms we will concentrate on to determine the winner so for now it's out, pending the board's final decision" Nana Kwesi Coomson, head of Public Relations of Western Music Awards noted.
Works of Artistes and other stakeholders from February 2022 to January 2023 are considered eligible for this year's Western Music Awards.
The deadline for nominations is April 30, 2023.
According to the Public Relations Department of the organizers, the theme for this year's Western Music Awards is 'This Is Music.'
All entries should be submitted via www.wmagh.com/submission by April 30, 2023.
The categories up for nomination include:
Afropop Song of the year
Album/EP of the year
Artiste of the Year
Best Blogger/ Promoter of the year
Brass Band of the year
Best Collaboration of the year
Entertainment Show of the year
Most Popular Ghanaian Song of the year
Gospel Artiste of the year
Gospel Song of the year
Group of the year
Highlife Artiste of the year
Highlife Song of the year
Hiplife Artiste of the year
Hiplife Song of the year
Hiphop Artiste of the year
Hiphop Song of the year
Music Video of the year
New Artiste of the year
Music Producer of the year
Radio DJ of the year
Rapper of the year
Reggae/Dancehall Artiste of the year
Reggae/Dancehall Song of the year
Most Popular Regional song of the year
Song Writer of the year
Urban Gospel Song of the year
Western Diaspora Artiste of the year
Best Instrumentalist of the year