South African Rapper AKA Confirmed Dead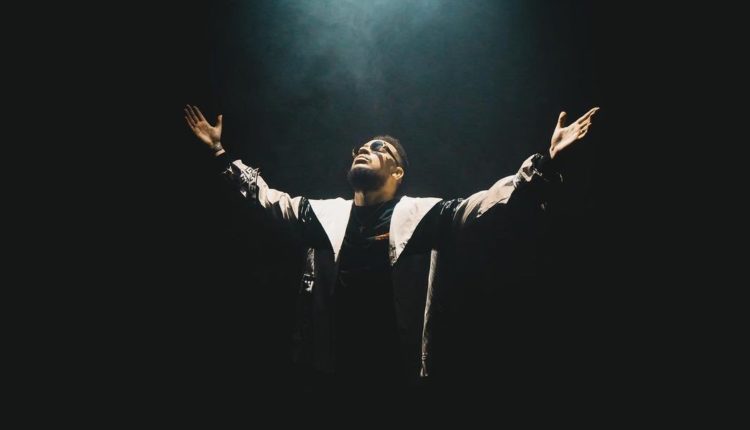 The family of South African rapper Kiernan Jarryd Forbes, known professionally as AKA has confirmed the news of his death.
The family in a statement via the artist's social media platforms wrote;
"It is with extreme sadness that we acknowledge the passing of our beloved son, and confirm his untimely and tragic passing on the evening of February 10, 2023. We are awaiting further details from the Durban Police.
To us, Kiernan Jarryd Forbes was a son, brother, grandson, nephew, cousin and friend, most importantly father to his beloved daughter Kairo. To many, he was AKA, SUPAMEGA, BHOVA and the many other names of affection his legion of fans called him by. Our son was loved and he gave love in return. In this time of grief, we appeal for your compassion, space and time to congregate as family to decide on the upcoming days.
We thank you for the love and support we have received thus far and ask you to continue to keep us in your prayers and uplifted in the Lord.
Tony and Lynn Forbes"
— AKA (@akaworldwide) February 11, 2023
The rapper is reported to have died after being shot outside a popular restaurant on Florida Rd in Durban.
KZN Police spokesperson Colonel Robert Netshiunda confirmed the shooting incident on Florida Road where the 35-year-old rapper and another unidentified male were shot dead on Friday.
ALS paramedic Garrith Jamieson also revealed that they responded to a shooting incident where two men sustained multiple gunshot wounds.
"On arrival, paramedics met total chaos and a scene where two men, believed to be in their late 30s,  sustained multiple gunshot wounds. Paramedics assisted the men and unfortunately, the first male had sustained multiple gunshot wounds and showed no signs of life and was declared deceased at the scene."
He said a second male was found in critical condition and died despite advanced life support intervention due to extensive injuries.
It remains unclear what the motive for the shooting was. SAPS and Metro were on the scene and closed the road to assist with the investigation.
AKA had been due to perform at a nightclub called YUGO but the event was subsequently cancelled with a notice on social media saying the gig was being abandoned "due to unforeseen circumstances".
Fans have taken to social media to express their shock and sorrow.
And another bereft fan tweeted: "I am utterly devastated and heartbroken."
AKA was born in Cape Town, South Africa, on 28 January 1988 and broke into the music scene in 2002 when he formed a hip-hop group called Entity alongside fellow performers Vice Versa and Greyhound.
They went on to receive a nomination for a KORA Award in the Best African Hip Hop category before disbanding in 2006.
AKA went on to create music as a solo artist leading up to the release of his debut album, Alter Ego, which was released in 2011.
He went on to release three further albums – with the most recent being the 2018 record Touch My Blood.
In his personal life, AKA had an on-off relationship with 39-year-old music producer DJ Zinhle, real name Ntombezinhle Jiyane.
They welcomed a daughter named Kairo Olwethu Forbes in 2015 – and the couple split up that same year before reconciling in 2018 and splitting again in 2019.
Tragically, AKA found love with Nelli Tembe, with the pair becoming engaged in February 2021 – but Nelli fell from a balcony and died in April of that same year.
Until his untimely death, AKA was dating South African rapper Nadia Nakai
Westline Entertainment Opens Nominations For 2023 Western Music Awards
Westline Entertainment, organizers of the prestigious Western Music Awards have opened nominations for the 7th edition.
The awards schemes has 29 categories in this year's edition, taking out one category from last year. "The 'Most streamed Artiste of the year' became a challenge last year as Artistes were submitting conflicting figures from different streaming platforms.
There is therefore the need for a clear definition with concentration on which of the streaming platforms we will concentrate on to determine the winner so for now it's out, pending the board's final decision" Nana Kwesi Coomson, head of Public Relations of Western Music Awards noted.
Works of Artistes and other stakeholders from February 2022 to January 2023 are considered eligible for this year's Western Music Awards.
The deadline for nominations is April 30, 2023.
According to the Public Relations Department of the organizers, the theme for this year's Western Music Awards is 'This Is Music.'
All entries should be submitted via www.wmagh.com/submission by April 30, 2023.
The categories up for nomination include:
Afropop Song of the year
Album/EP of the year
Artiste of the Year
Best Blogger/ Promoter of the year
Brass Band of the year
Best Collaboration of the year
Entertainment Show of the year
Most Popular Ghanaian Song of the year
Gospel Artiste of the year
Gospel Song of the year
Group of the year
Highlife Artiste of the year
Highlife Song of the year
Hiplife Artiste of the year
Hiplife Song of the year
Hiphop Artiste of the year
Hiphop Song of the year
Music Video of the year
New Artiste of the year
Music Producer of the year
Radio DJ of the year
Rapper of the year
Reggae/Dancehall Artiste of the year
Reggae/Dancehall Song of the year
Most Popular Regional song of the year
Song Writer of the year
Urban Gospel Song of the year
Western Diaspora Artiste of the year
Best Instrumentalist of the year