Chief One Bubbles The Waters Again With New Song For The Streets With "Wotelewoea"
Accra // Monday, October 10, 2022 – Chief One gets into the minds of the street with a new term "Wotelewoea".
The witty title for his just-released single is a popular term within his Music Clique, Lawada Republiq. He intends to look smart and popularize it with a song he titles same. "Wotelewoea", an Ewe parlance which translates as "Can You Do It?" or "You Sure Did It?"
About The Song "Wotelewoea" – The Concept
"Wotelewoea" is a 'low-key' Togo slang with a joshing remark. The term "Wotelewoea" is mostly used as a droll on the streets by Togolese guys which normally comes along with a smirk in response to remarks from other fellows in a group conversation; it is mostly used as a way of disapproving or doubting what one says in a group especially when it sounds too good to be true or unreal. Though not so popular, Chief One employs the word to make it a more popular and vibrant slang.
The Production
Chief One again uses indigenous ensembles in the production works as he teams with his resident Producer/Sound Engineer, Hairlergbe. With the indigenous sounds from his home region, Volta, he infuses local percussion and a touch of the new amapiano craze but with a touch of heavy African drums to defend his originality. Chief One and Hairlergbe have always had a flawless synergy with multiple works in the studio. Hairlergbe seem to steal the soft spot of Chief One from any other Music Producer. Chief One has always had a direct involvement and co-produces his songs recorded with Hairlergbe.
The Song Style – The Versatility, The Multi-Lingual Appeal, The Delivery
Chief One uses a snoozy vocal style to deliver this song with dense and well-crafted lyrics in his baritone voice. His funny style of lyrics was spread across his native language, Ewe, as well as English (Pidgin) to get cross-market appeal. He is a Young Ghanaian wild talent who broke out this year in January 2022 with a debut EP titled "Here I Come", spanning almost 3 million organic streams across varied online streaming platforms.
Streaming Links:
Apple Music: https://music.apple.com/gh/album/wotelewoea/1649139856?i=1649139860
Boomplay: https://www.boomplay.com/share/music/104256910?srModel=COPYLINK&srList=IOS
Spotify: https://open.spotify.com/track/15LWP9qBMk0cjEpxDNhdwK
Mdundo: https://mdundo.com/song/2109733
Audiomack: https://audiomack.com/chief__one/song/wotelewoea
Youtube: https://youtu.be/m_iZYDoo_FQ  
Kindly follow Chief One on his Social Media Connects Here:
Facebook –  www.Facebook.com/ChiefOne
Instagram – www.Instagram.com/Chief__One
Twitter – www.Twitter.com/Chief__One
TikTok – www.TikTok.com/ChiefOneLive
Snapchat – www.SnapChat.com/ChiefOneLive
Bookings & Interviews: +233266633090
Strongman And King Paluta Break Ground with Chart-Topping Fusion Track 'Chilling'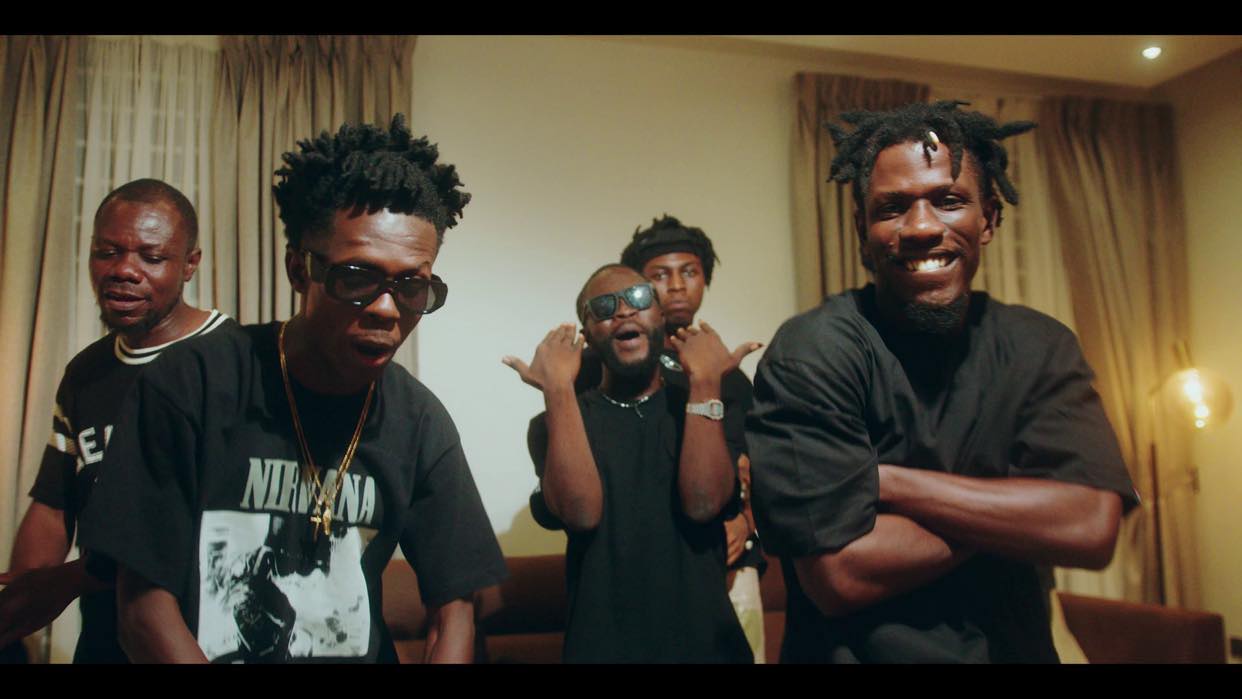 In a groundbreaking collaboration, Ghanaian artist Strongman teams up with the versatile King Paluta to release a highlife drill fusion titled "Chilling." This fresh tune not only showcases Strongman's impeccable rap lines but also introduces the audience to King Paluta's refreshing vocals, who also takes on the role of the producer for this chart-worthy track.
Stream "Chilling" by Strongman featuring King Paluta-  https://mipromo.ffm.to/strongman-chilling-king-paluta
"Chilling" is a musical masterpiece that seamlessly blends the vibrant energy of highlife and the gritty edge of drill, offering a unique auditory experience. Strongman, known for his lyrical prowess, delivers compelling rap lines that resonate with authenticity, while King Paluta's catchy choruses add a melodic dimension to the track. The fusion of these two talented artists creates a dynamic synergy that sets "Chilling" apart in the Ghanaian music scene.
What makes "Chilling" even more remarkable is the dual role played by King Paluta. Not only does he showcase his vocal prowess with refreshing choruses, but he also takes on the responsibility of producing the track. This dual talent adds an extra layer of authenticity to the collaboration, highlighting the artistic depth and versatility of both Strongman and King Paluta.
Beyond its infectious beats and engaging melodies, "Chilling" carries a message that resonates with many. The track speaks to the theme of finding success despite being underrated. Strongman's verses touch upon the struggles and triumphs he has faced in his journey, emphasizing the resilience required to overcome challenges and achieve greatness.
"Chilling" not only marks a collaboration between two Ghanaian talents but also represents an exploration of musical genres. The infusion of highlife and drill elements in the track demonstrates the artists' willingness to experiment and push the boundaries of traditional soundscapes.
As "Chilling" has been released, fans and music enthusiasts are eagerly poised to vibe with the auditory delight promised by this collaboration. The track is expected to resonate with a diverse audience, drawing in fans of rap, highlife, and drill music alike.
Strongman and King Paluta have joined forces to deliver a track that not only entertains but also carries a powerful message of triumph over adversity. As "Chilling" hits the airwaves, it is poised to make waves and leave an indelible mark on the hearts of music lovers across the nation.