Chief One Bubbles The Waters Again With New Song For The Streets With "Wotelewoea"
Accra // Monday, October 10, 2022 – Chief One gets into the minds of the street with a new term "Wotelewoea".
The witty title for his just-released single is a popular term within his Music Clique, Lawada Republiq. He intends to look smart and popularize it with a song he titles same. "Wotelewoea", an Ewe parlance which translates as "Can You Do It?" or "You Sure Did It?"
About The Song "Wotelewoea" – The Concept
"Wotelewoea" is a 'low-key' Togo slang with a joshing remark. The term "Wotelewoea" is mostly used as a droll on the streets by Togolese guys which normally comes along with a smirk in response to remarks from other fellows in a group conversation; it is mostly used as a way of disapproving or doubting what one says in a group especially when it sounds too good to be true or unreal. Though not so popular, Chief One employs the word to make it a more popular and vibrant slang.
The Production
Chief One again uses indigenous ensembles in the production works as he teams with his resident Producer/Sound Engineer, Hairlergbe. With the indigenous sounds from his home region, Volta, he infuses local percussion and a touch of the new amapiano craze but with a touch of heavy African drums to defend his originality. Chief One and Hairlergbe have always had a flawless synergy with multiple works in the studio. Hairlergbe seem to steal the soft spot of Chief One from any other Music Producer. Chief One has always had a direct involvement and co-produces his songs recorded with Hairlergbe.
The Song Style – The Versatility, The Multi-Lingual Appeal, The Delivery
Chief One uses a snoozy vocal style to deliver this song with dense and well-crafted lyrics in his baritone voice. His funny style of lyrics was spread across his native language, Ewe, as well as English (Pidgin) to get cross-market appeal. He is a Young Ghanaian wild talent who broke out this year in January 2022 with a debut EP titled "Here I Come", spanning almost 3 million organic streams across varied online streaming platforms.
Streaming Links:
Apple Music: https://music.apple.com/gh/album/wotelewoea/1649139856?i=1649139860
Boomplay: https://www.boomplay.com/share/music/104256910?srModel=COPYLINK&srList=IOS
Spotify: https://open.spotify.com/track/15LWP9qBMk0cjEpxDNhdwK
Mdundo: https://mdundo.com/song/2109733
Audiomack: https://audiomack.com/chief__one/song/wotelewoea
Youtube: https://youtu.be/m_iZYDoo_FQ  
Kindly follow Chief One on his Social Media Connects Here:
Facebook –  www.Facebook.com/ChiefOne
Instagram – www.Instagram.com/Chief__One
Twitter – www.Twitter.com/Chief__One
TikTok – www.TikTok.com/ChiefOneLive
Snapchat – www.SnapChat.com/ChiefOneLive
Bookings & Interviews: +233266633090
Uncle Rich Tackles Social Issues On New Song "K))" Featuring O'Kenneth & JayBahd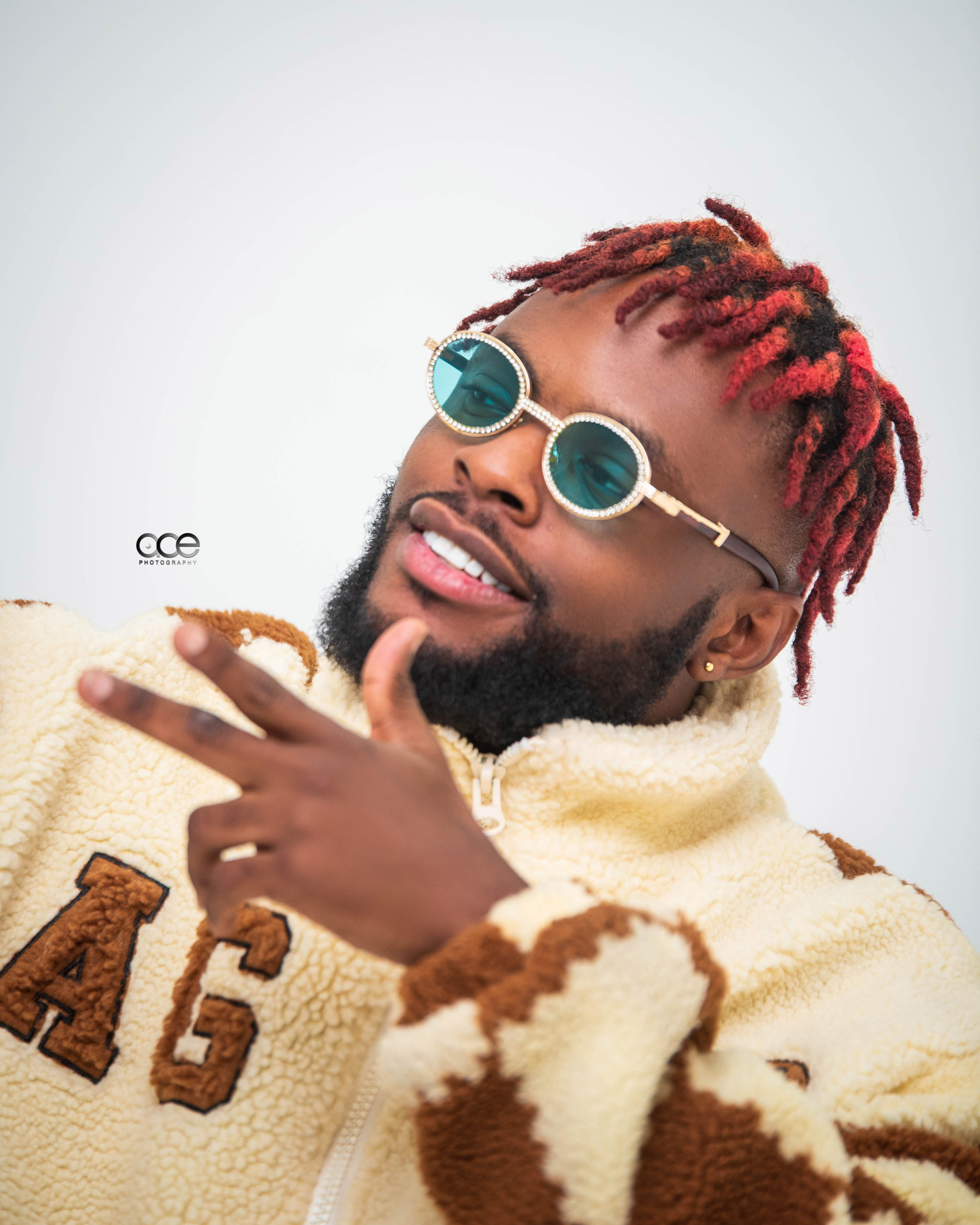 As musicians, it is our duty to use all available channels and venues to bring attention to significant societal concerns.
Uncle Rich, a gifted musician and songwriter, has achieved just that with his latest track, "k))." (A slang term used in Ghanaian Twi that literally translates to "Red Eye"—a side effect of heavy marijuana use).
The song serves as a potent allegory for the perils of drug usage and the havoc it can wreak on people's lives, families, and communities.
The lyrics of "K))" are charged, with Uncle Rich's genial and playful vocals, together with two of Kumerica's all-time favorites, O'Kenneth & JayBahd, wonderfully adding their voices to the message.
The lyrics of the song discuss the harsh realities of addiction and the difficulties it brings. More importantly, it serves as a rallying cry for individuals who may be battling with drug misuse, urging them to get support, seek assistance, and abstain from using illegal drugs because doing so can get them into trouble, as shown in the music video.
It's critical for artists like Uncle Rich to use their platforms to speak out against drug misuse in a society where it's pervasive and even glorified in popular media. They are bringing attention to a pressing problem that so many people are affected by through their music.
The manner that "K))" skillfully combines relatable words with an affecting Drill-HipHop instrumental composition is also outstanding. The song's production is of the highest caliber, with each component harmonizing flawlessly with the others to produce a really unique listening experience.
Video was directed by Junie Annan, while the song was produced by Vacs On It.
By assisting musicians who use their music to bring attention to significant social concerns, audiences have the potential to change the world. And Uncle Rich has provided us with a strong tune that does just that with K)).
Check out the song on all digital music platforms here and the video on YouTube and follow him on social media at @unclerichmusic on all platforms.