Soww Ffar Makes Comeback With "Kponywie"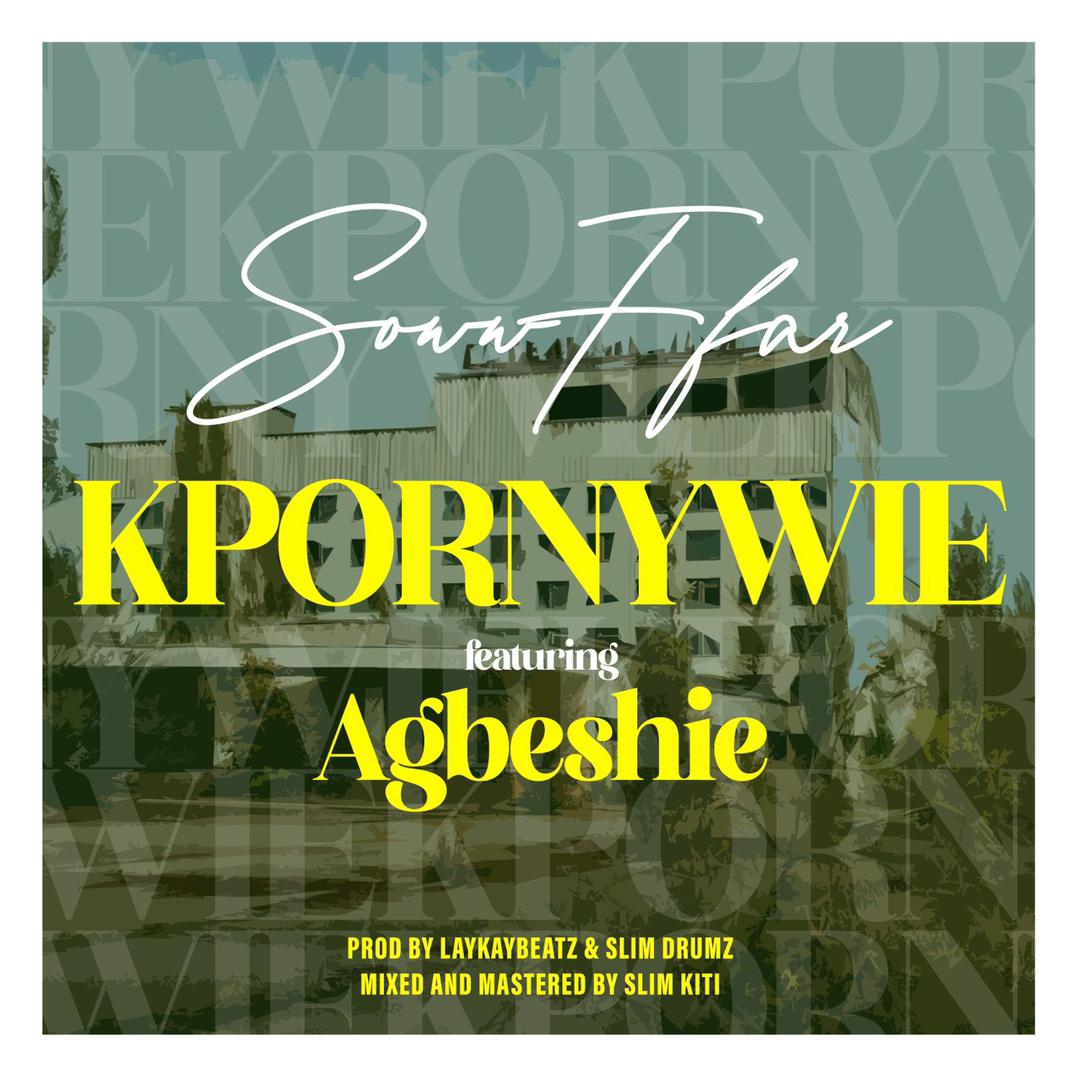 Soww Ffar, real name Dennis Kwesi Agbenyezi, is a Ghanaian musician and performer who features Agbeshie on his new single Kponywie.
The Ghanaian music industry is blossoming into dominance, with an influx of new talent bringing in the numbers and driving the conversations. SowwFfar is one of the new artists currently blazing the country's music trail.
He is a quiet character who has taken a different path than his countrymen. In 2019, he released his official solo project, Womba, and since then, he has released a series of singles.
Meanwhile, his quest to achieve greater and enviable heights in music was hampered by his demanding job as an account supervisor.
Soww Ffar defies the odds with a new banger titled "Kponywie." The song, produced by Laykaybeatz and Slimdrumz, features award-winning sensational musician and "Wrowroho" hitmaker Agbeshie.
"Kponywie" is a native Ewe word that means "to be cautious" and appears to advise the youth on important life events. The aspiring musician believes that any soul alive, regardless of language, should benefit from this project's rhythm, mimes, and visuals that have a lot to say.
The Afropop singer goes on to say that his main goal is to preach to the world and touch people's hearts with wise words. He believes that flawlessness and high-performance standards must be pursued, along with excessive self-criticism and concerns.
"Love, Stories & Lies," Soww Ffar's new EP, will be released later this year. Console ChroNikz produced the 6-song afrobeats-inspired EP, which features Tulenkey, AraTheJay, Kay Dizzle, and Slvmlife.
"We finished it in about a week," he said when asked how long it took to make his upcoming EP.
Ijekimora Teams With South Africa's Busiswa For Hot New Single "Fire"
Nigerian Afrobeats Artiste, Ijekimora, shares her latest single "Fire" with her Ghana fanbase. She featured South African Music Icon, Busiswa, on it. An official video was shot for it too along with the official release of the song.
Stream "Fire" featuring Busiswa here on Digital Stores: Azuri.lnk.to/Fire
About Creating The Song "Fire"
"We came up with the title 'Fire' because of the way Busiswa came wild and unapologetic on the beat and it was so steamy we had to name it 'Fire', and the chorus had that melody in it too; the song already defined itself and you get to feel the energy and power behind it when you're listening to it." – Ijekimora
"The concept of the song is just 2 girls taking over, literally, empowering ourselves as 2 fierce women in the music industry living the best of our lives and making money as well," Ijekimora added. The song is Amapiano inspired.
Why Busiswa for a feature?
Ijekimora was looking forward to breaking into the South African market, thus, needed an artiste she could work with; coincidentally Busiswa came through as the one. Busiswa had a show in Lagos and Ijekimora's Team connected with her; and everything took off from there. "It wasn't stressful at all getting her to jump on my song", she says.
Ijekimora is still experimenting sounds to put together her debut EP she announced as "Kimorality". She promises her fans to expect the EP to be out some time in 2023 though there were delays. She is a perfectionist and makes sure she gets her things right hence the little delay but off the cuff she has alreay released fire singles "Sexy Papa", "Temptation" and a previous sensation "Stand By Me" featuring Seyi Vibez.
Ijekimora, grew up in Dallas but hails from Nigeria. She often shuffles between Nigeria and Ghana; she says Ghana is like a second home to her so she frequents Ghana grounds to do her promotions each time she drops a new song.
Busiswa Gqulu, known mononymously as Busiswa or Busi, is a South African singer-songwriter and poet. Born in Mthatha, Eastern Cape, South Africa, she gained public recognition for her feature on DJ Zinhle's song, "My Name Is", after being discovered by Kalawa Jazmee's CEO Oskido. She is a vibrant artiste known across Africa and beyond and has rocked many stages locally and internationally.
Follow them on Instagram & Twitter: @Ijekimora and @Busiswaah