Ghanaian Gospel Sensation ADOMcwesi Releases Debut AfroGospel Single "Grace 4 Grace"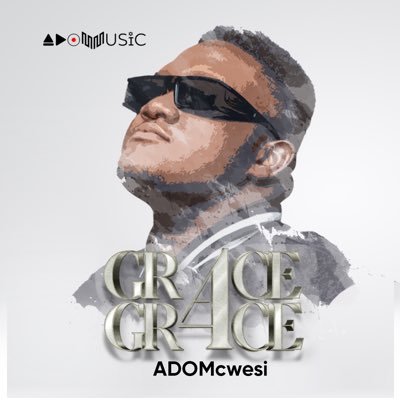 Ghanaian gospel music maverick, ADOMcwesi, has released his highly anticipated AfroGospel single, "Grace 4 Grace."
This uplifting track is set to make waves within the industry and touch the hearts of listeners with its powerful message of God's abundant grace.
ADOMcwesi's debut single, "Grace 4 Grace," showcases his exceptional musical talent, soul-stirring vocals, and unwavering devotion to spreading the gospel through his music.
The fusion of vibrant Afrobeat rhythms, thumping hip-hop grooves and captivating gospel melodies creates an enchanting sound that will captivate audiences from all walks of life.
listen on your preferred DSP here:
https://mipromo.ffm.to/adomcwesi-grace4grace

In commenting on the inspiration behind the song, ADOMcwesi asserted, "Grace 4 Grace was our church's theme for the year about 3 or 4 years ago. So it's inspired by the teachings based on John 1:16.
Grace 4 Grace is a self explanatory Afrogospel song that assures listeners that it's the blessings of God that enriches without added sorrow. It also highlights wealth and riches as first a mentality that demands daily confession to obtain manifestation.
It's a reminder to all believers to lift up their heads from the rat race going on in life and fix their eyes on Jesus and the grace He has made available for us to go from glory to glory in life.
It's a divine sound code to help Christians escape the trap and trick of the enemy that ensures that we chase after money and overwork ourselves at the expense of our daily early morning quiet times and even for some, Sunday services, only to end up eating the bread of sorrow…all is vanity.
There's only one thing needful…to seek first God's kingdom and then all other things will be added in a way that you wouldn't have to sacrifice precious time that should be allocated to God on material things".
ADOMcwesi's distinct style and authentic delivery set him apart as a rising star in the gospel music scene.
Listeners can now experience the magic of "Grace 4 Grace" as the single is available for streaming on various digital platforms, including Boomplay, Spotify, Apple Music, and YouTube.
ADOMcwesi's talent, passion, and dedication to his craft shine through in this remarkable debut, leaving a lasting impact on all who encounter his music.
As the Ghanaian gospel community eagerly embraces ADOMcwesi's debut release, music enthusiasts can expect more soul-stirring music from this talented artist in the near future.
With his unique sound and profound message, ADOMcwesi is poised to make a significant contribution to the growth and evolution of gospel music in Ghana and beyond.
For more information, updates, and to follow ADOMcwesi's musical journey, Subscribe to his YouTube Channel and get interactive across his socials via;
Facebook – ADOMcwesi
Twitter – @Adom_cwesi
Instagram – @adom_cwesi
Sensational Singer DERi Drops 'Without A Map' EP Featuring Kelvyn Boy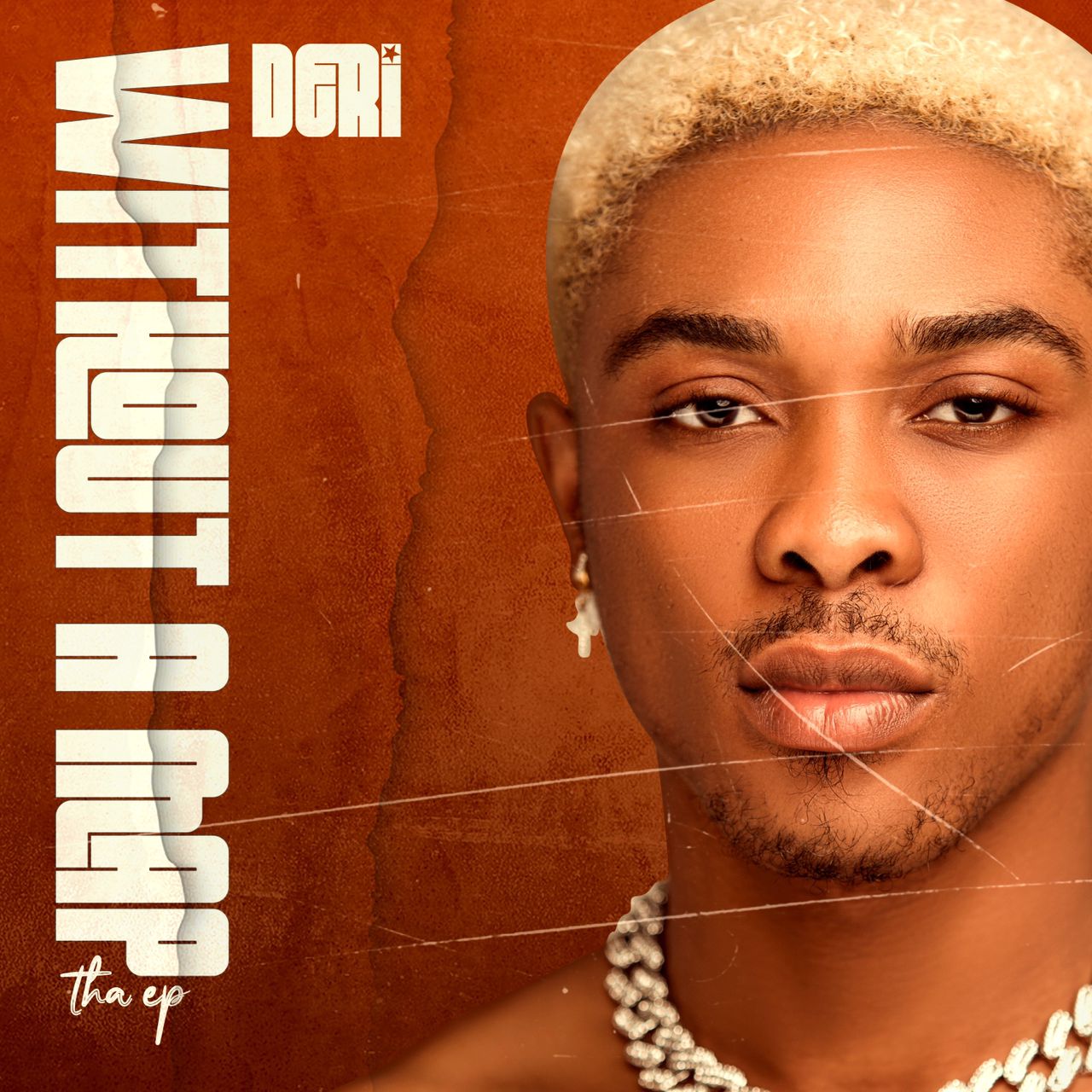 DERi, the gifted artist signed under Bryte City Entertainment, has set the Ghanaian music scene ablaze with the release of his much-anticipated EP, 'Without A Map.' Comprising five captivating tracks, this musical offering is a testament to DERi's prowess as an Afrobeat and highlife singer and songwriter.
Tracklist:
Play Boy
More
Fire
Wishlist
Nobody (featuring Kelvyn Boy)
Each track on 'Without A Map' takes listeners on a unique journey through the rich tapestry of African rhythms and melodies, masterfully crafted by the talented DERi. It's evident that Deri's musical journey is akin to a well-thought-out map, carefully charting his course in the industry.
Production credits for this EP read like a who's who of the Ghanaian music production scene, with Baddex, Gigz Beat, Steverawd, Xarmy Heart Sounds, Klasick Beat, and others contributing their expertise. The addition of vocals by Cliq Musiq adds yet another layer of depth to the EP's sonic landscape, creating a harmonious blend of soundscapes.
Standout Tracks:
1. Play Boy: With infectious beats and catchy lyrics, 'Play Boy' invites listeners to groove along and sets the tone for the EP.
2. More: 'More' showcases Deri's vocal range and lyrical prowess, leaving a lasting impression with its emotive delivery.
3. Fire: This track ignites the dancefloor with its pulsating rhythm, demonstrating DERi's ability to fuse traditional and contemporary sounds seamlessly.
4. Wishlist: 'Wishlist' is a lyrical gem, offering introspective moments and an exploration of desires set to an entrancing melody.
5. Nobody (featuring Kelvyn Boy): The collaboration with Kelvyn Boy on 'Nobody' is a testament to DERi's collaborative spirit. Their voices blend effortlessly, delivering a chart-topping hit.
As DERi's star continues to rise, Ghanaians are advised to keep a keen eye on this rising sensation. 'Without A Map' not only showcases his remarkable talent but also hints at the promising future of Afrobeat and highlife music in Ghana. DERi's ability to navigate the ever-evolving musical landscape is nothing short of remarkable, and he is poised to leave an indelible mark on the global music scene.
In 'Without A Map,' DERi has not only found his musical direction but has also set a course for excellence that will undoubtedly lead to more remarkable releases in the future. As his musical journey unfolds, DERi is proving himself to be an artist of substance and creativity, making him a true gem in Ghana's vibrant music industry.