H.E Isaac Aryeetey, UMaT SRC President In Collaboration With The University Commissions The Campus-Ride
The SRC President H.E Isaac Aryeetey is changing the narrative of student leadership status on campus, proving to the student community and management that-he is a man of his word, this initiative was applauded by the Vice Chancellor and other principal officers of the university, for contributing in creating a more convenient and a sustainable campus for patronage of both staffs and students. It is of no surprise he won the SRC Presidential seat defying all odds and setting unparalleled record with the highest win percentage of 67.96% for a presidential candidate, this is no joke.
Today's achievement is a testament and a validation of his leadership skills, dedication and commitment to the job, indeed we are witnessing history in the making.
The SRC President H.E Isaac Aryeetey addresses the student community.
In his words, he said; on several instances students fall sick, to which there is no available transportation system to quickly convey the student to the hospital, hostel representative, hall presidents in the year 2022 have to run to the street in search of taxi, leaving the ill student at the mercy of time.
In response to this alarming situation, I promised the entire student populace a better transportation system through an effective sustainable advocacy.
Resilience is not achieved in isolation. We will actively seek and nurture collaborations with other academic institutions, industry partners, and community organizations. Through strategic partnerships, we can leverage collective strengths, share knowledge, and access resources that will bolster our resilience and enhance our impact on society.
A year ago, I promised in bringing a sustainable solution in the transportation challenges and create a more convenient, eco-friendly, and enjoyable campus experience for everyone.
After several negotiation with management in collaboration with the Dean of Students, I had the permission from management on the 3rd of March 2023, to embark on the journey to bring onboard major stakeholders to aid satisfy one of the most pressing needs of students-Transportation.
By implementing this initiative, we can collectively work towards creating a greener, healthier, and more sustainable campus for generations to come.
I want to reaffirm my commitment to remaining resilient in the face of challenges. My administration understands the importance of adaptability, innovation, support, sustainability, partnership, and empowering our students.
As we forge ahead on this journey, I invite each of you to actively contribute your ideas, expertise, and passion. Let us collaborate and build a brighter future for our institution, where resilience is not just a word but a guiding principle that propels us towards greatness.
Thank you for your unwavering support, and I am confident that together, we will continue to make a positive impact in the lives of our students and the broader community.
Campus Ride- Safe, Reliable, Convenient (S.R.C)
In Attendance was;
Head of the security unit
The Reginal MTTD Commander
Proxy of Vice Chancellor
Dean of Oric
Coordinator of Demha
Head of UMaT Clinic
All Senior Hall Tutors
Hall Wardens
Students
Danny Lampo and Article Wan Set to Drop Explosive New Single 'Puutu' on Lampo's Birthday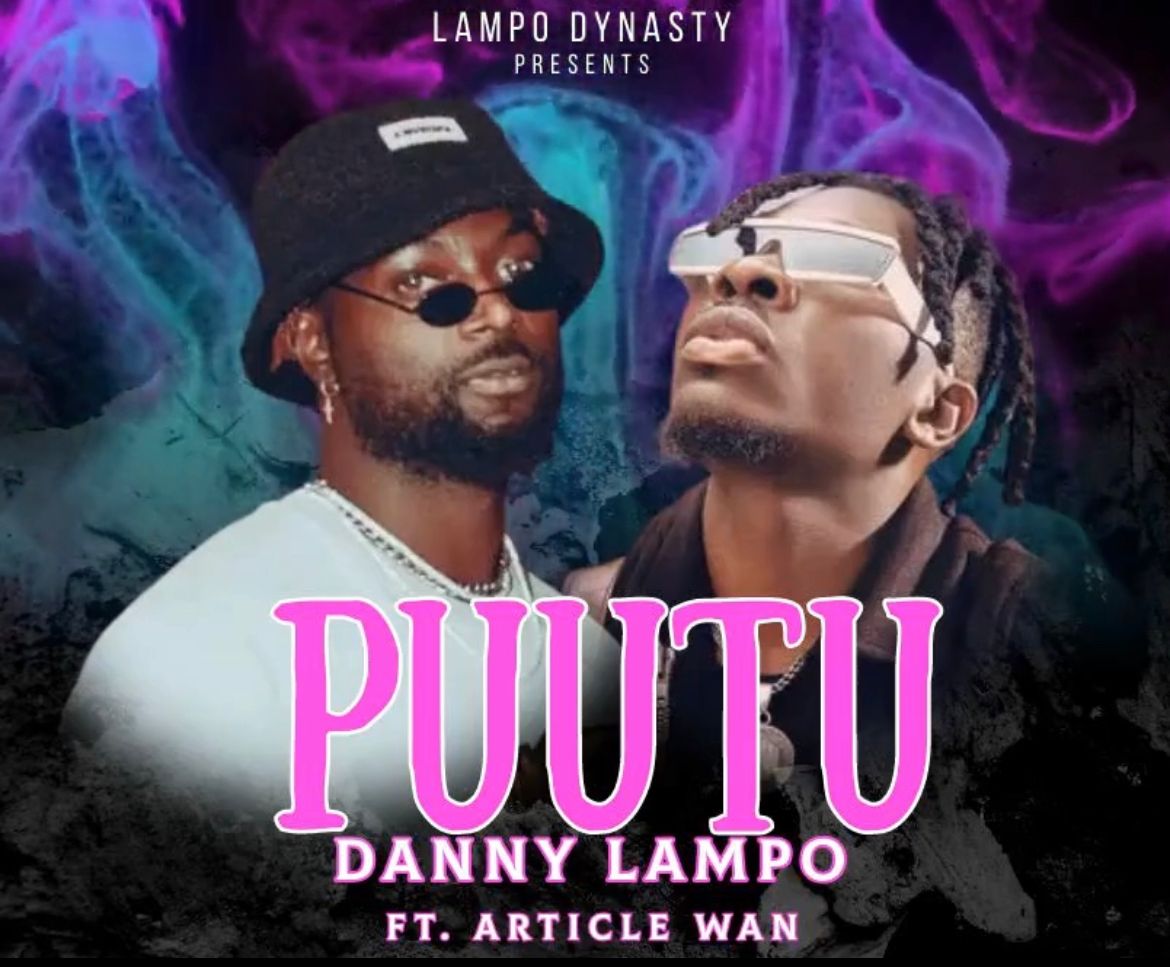 Danny Lampo
, the multi-award-winning UK-based Ghanaian artist, is gearing up to drop a hot new single on his birthday, which falls on the 3rd of September. This highly anticipated release features none other than the talented Article Wan, adding an extra layer of excitement to the project.
Known for his unique sound and captivating performances, Lampo has made a name for himself in the music industry. His music is a fusion of afrobeats, reggae, and dancehall, creating a vibrant and infectious sound that appeals to a wide audience. With his previous releases, Lampo has amassed a loyal fanbase not only in Ghana and the UK but also across the globe.
What sets Lampo apart is his ability to seamlessly blend different genres, creating a distinctive and refreshing musical style. His versatility as an artist shines through in his music, as he effortlessly transitions between afrobeats' infectious rhythms, reggae's laid-back vibes, and dancehall's energetic beats.
In addition to his musical endeavors, Lampo is also a talented footballer, showcasing his skills on the field as a member of the Reading Tigers in the East Berkshire League. This dual passion for music and sports adds an extra layer of depth to Lampo's artistic identity, making him a true force to be reckoned with.
Teaming up with Article Wan for this upcoming release is a match made in musical heaven. Article Wan is a renowned artist in his own right, known for his catchy hooks and infectious melodies. With both Lampo and Article Wan's talents combined, fans can expect nothing short of a musical masterpiece.
As the release date approaches, fans are eagerly anticipating the drop of "Puutu," the much-anticipated collaboration between Lampo and Article Wan. This track promises to be a certified banger, showcasing the artists' incredible chemistry and musical prowess.
With Lampo's birthday serving as the perfect occasion for this release, fans can celebrate alongside him as he continues to push boundaries and make his mark in the music industry. The anticipation is building, and it's safe to say that "Puutu" will be a hit that resonates with fans worldwide.
So mark your calendars for September 3rd and get ready to groove to the infectious beats of Danny Lampo and Article Wan. This collaboration is set to take the music scene by storm and solidify Lampo's position as one of the industry's rising stars.