UMaT SRC President H.E. Isaac Aryeetey Commissions The SRC Delivery Service At SRID – Essikado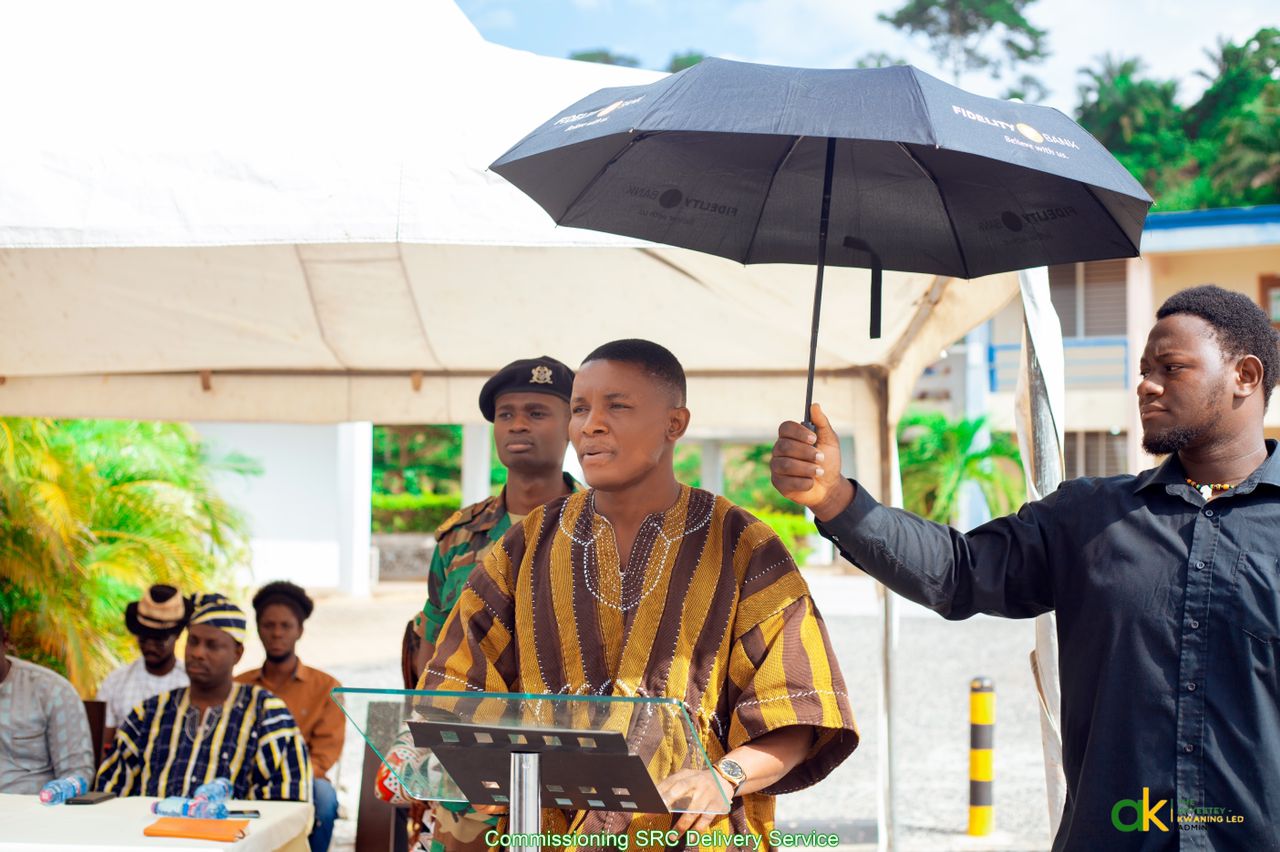 The commissioning of the delivery service on campus offers numerous reasons and holds significant importance for the entire campus community. One of the primary reasons for having such a service is the unparalleled convenience it provides to students, faculty, and staff. With the delivery service, individuals no longer need to endure long queues or spend valuable time running errands around campus.
They can simply place their orders and have essential items conveniently delivered right to their doorstep or study space, saving them time and effort that can be better utilized for academic pursuits or personal activities- SRC President H.E Isaac Aryeetey.
In attendance to witness history and commission the project was the Dean and Vice Dean of the school of railway and infrastructure development (SRID ) – Essikado.
The Dean, Professor Yakubu Issaka expressed his happiness and profound gratitude to the SRC and acknowledged the importance of the delivery service system on campus and in his own words stated "Any move that goes to support students to ensure their studies are carried out without hindrance, is something I will have to support with all my strength and heart".
Professor Yakubu went forward to establish the fact there is no food or shops around campus, this puts students at the risk to walk long journey, sometimes late at night in search of food, and other student necessities. He therefore applaud the initiative and congratulated the Aryeetey-Kwaning led administration for their relentless, resilience, commitment and dedication to the job.
The Vice Dean, Dr Joseph Aquah also advised all upcoming leaders to follow the example of the Aryeetey-Kwaning led administration, so to do more exploit in their time of leadership. He encouraged students to patronize the service and also advocated on behalf of the students to make the service charge as low as possible. He charged the SRC President, His Excellency Isaac Aryeetey to advocate one more on bring commercial cars to campus to aid facilitate student activities and errands.
His Excellency the SRC President, Isaac Aryeetey addressed the student populace on the fulfillment of project two of the UMaT Dream policy- the campus delivery service. He also accepted the challenge to advocate for commercial cars on campus- this led to the cheer-on by students.
The SRC President Isaac Aryeetey said "at the heart of this initiative is my administrations vision to provide a seamless and efficient delivery service that caters to all your needs right on campus. We want to bridge the gap between convenience and accessibility, ensuring that you have more time to focus on your studies and personal growth."
The service is a comprehensive delivery service on campus that offers a wide range of options, catering to the diverse needs and preferences of the student community. From food delivery to campus merchandise and academic supplies, the variety of offerings allows individuals to personalize their orders based on their specific requirements. This customization fosters a sense of ownership and engagement within the campus community, as individuals can tailor their experiences to suit their tastes and preferences.
My administration by initiating this policy demonstrates our commitment to
the holistic development and success of our students. Let us seize this opportunity to enhance the student experience and create a thriving campus environment. I welcome you to the digital age.
The project was commissioned at exactly 4:37pm, out of the excitement the Dean volunteered to pray and brought the program to a close.
Danny Lampo and Article Wan Set to Drop Explosive New Single 'Puutu' on Lampo's Birthday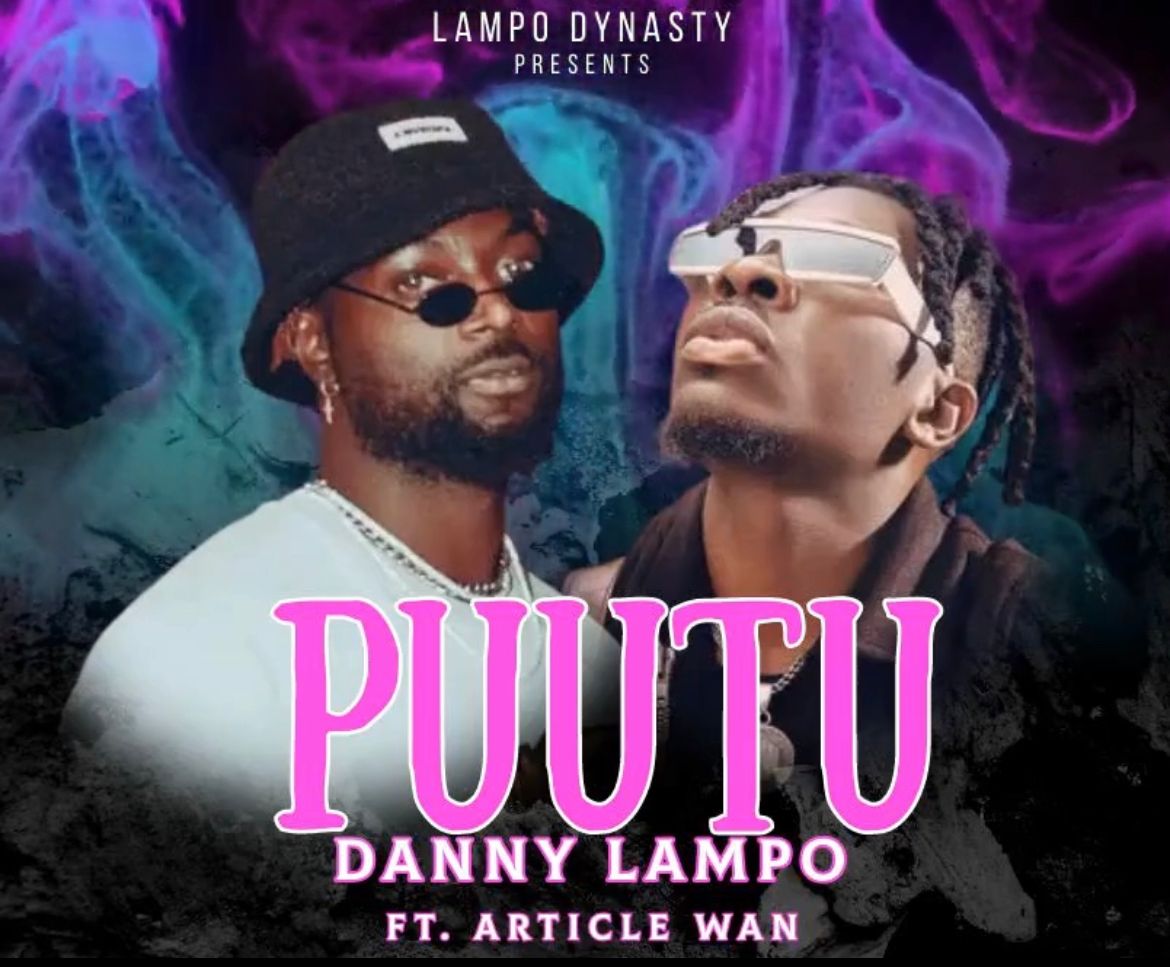 Danny Lampo
, the multi-award-winning UK-based Ghanaian artist, is gearing up to drop a hot new single on his birthday, which falls on the 3rd of September. This highly anticipated release features none other than the talented Article Wan, adding an extra layer of excitement to the project.
Known for his unique sound and captivating performances, Lampo has made a name for himself in the music industry. His music is a fusion of afrobeats, reggae, and dancehall, creating a vibrant and infectious sound that appeals to a wide audience. With his previous releases, Lampo has amassed a loyal fanbase not only in Ghana and the UK but also across the globe.
What sets Lampo apart is his ability to seamlessly blend different genres, creating a distinctive and refreshing musical style. His versatility as an artist shines through in his music, as he effortlessly transitions between afrobeats' infectious rhythms, reggae's laid-back vibes, and dancehall's energetic beats.
In addition to his musical endeavors, Lampo is also a talented footballer, showcasing his skills on the field as a member of the Reading Tigers in the East Berkshire League. This dual passion for music and sports adds an extra layer of depth to Lampo's artistic identity, making him a true force to be reckoned with.
Teaming up with Article Wan for this upcoming release is a match made in musical heaven. Article Wan is a renowned artist in his own right, known for his catchy hooks and infectious melodies. With both Lampo and Article Wan's talents combined, fans can expect nothing short of a musical masterpiece.
As the release date approaches, fans are eagerly anticipating the drop of "Puutu," the much-anticipated collaboration between Lampo and Article Wan. This track promises to be a certified banger, showcasing the artists' incredible chemistry and musical prowess.
With Lampo's birthday serving as the perfect occasion for this release, fans can celebrate alongside him as he continues to push boundaries and make his mark in the music industry. The anticipation is building, and it's safe to say that "Puutu" will be a hit that resonates with fans worldwide.
So mark your calendars for September 3rd and get ready to groove to the infectious beats of Danny Lampo and Article Wan. This collaboration is set to take the music scene by storm and solidify Lampo's position as one of the industry's rising stars.