King Soje Ends The Year With Alright As His New Song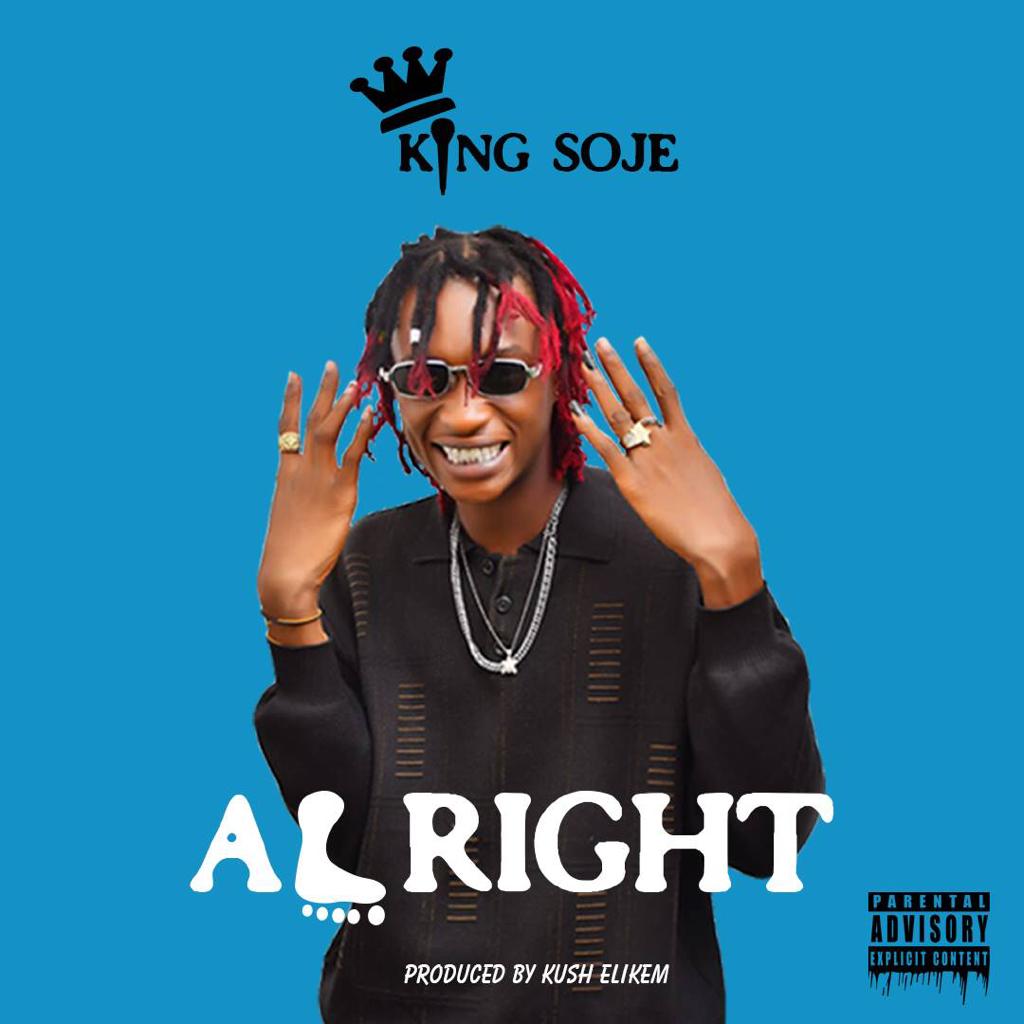 The incredible talent; King Soje ends the year with a magical tune.
Everyone can testify that 2022 has indeed been a year of both positivity and negativity. The ups and downs likewise the high and lows cannot undermine the ultimate happiness of mankind. The climax of the year cannot be left null without a melody from King Soje, he deems it a great honor to always serve the fans with the best. King Soje caused a huge stir on the internet when he announced his brand new project. Alright is the title of the new song uncovered by the young dancehall sensation.
Alright is a song which has an appealing nature when consuming, King Soje steps in with a smooth and melodious voice which is complemented by a wonderful instrumental. Production credit goes straight to Kush Elikem of Dotti Yard.
Tap the link below to stream Alright on all digital platforms.
Kafui Chordz Releases Another Inspiring 'Story'
Silky-voiced Ghanaian songstress, Kafui Chordz, is excited to announce the release of her new single, "STORY'', scheduled for November 30.
Listen Here: https://kafuichordz.fanlink.to/story
The singer, whose sophomore album "DAFFODILS" made waves earlier this year, tackles vicious gossip with this song while encouraging listeners not to allow negative opinions get to them but to live and enjoy life regardless of the unbelievable falsehoods, saying;
"Story no dey change man, Story no dey finish, Story just be story, Just enjoy the story".
Kafui Chordz will count on the support of her fans and admirers to give STORY an amazing start on the airwaves and streaming platforms.
 STORY is produced by Daniee Pro, mixed and mastered by Mike Mills On Em and written by Celestine Agropah and Abasiekeme Raphael Abi.