We Will "Be Alright" For Sure! – Samini Assures Ghanaians In New Song
"Good Vibes, Feel High, Live Life", these powerful opening lines for the song already sets the tone for the theme of the message embedded in this new big record.
Flawless production, crisp sound, audible vocals with groovy harmonies is what Samini brings with his just-released song to shut down year 2022 in fine style.
Samini always comes through as the 'Vocal Saviour' in very ugly situations; he has proven that within different periods – he seems to be the mollifying factor.
"Be Alright", his latest single is a not just a swooning record but a therapeutic masterpiece he releases to comfort Ghanaians in the face of recent economic hardships. The song is out on All Major Digital Streaming Platforms.
Listen on Digital Stores Here:  https://samini.lnk.to/BeAlright
The song is live produced. A Reggae song with a classic production; comes across with a combination of school ska, raga and a touch of highlife ensembles.
In such 'turbulent' ties with global crisis hitting socio-economic sectors, crazy inflations, fuel hikes and food scarcity coupled with expensive labels on goods and services, "Be Alright" by Samini is sure that ONE SONG you need in your ears to help you carry through and survive instead of the verbosity on Radio and Television by politicians. Enjoy!
Production Credits:
Record Label: Samini Music
Songwriter: Samini (Emmanuel Andrews Samini)
Composers: Bright Osei Boadu, Francis Kweku Osei, Cydric Kwaku Asare
Mixing: Francis Osei
Mastering: Loud City Music
Sensational Singer DERi Drops 'Without A Map' EP Featuring Kelvyn Boy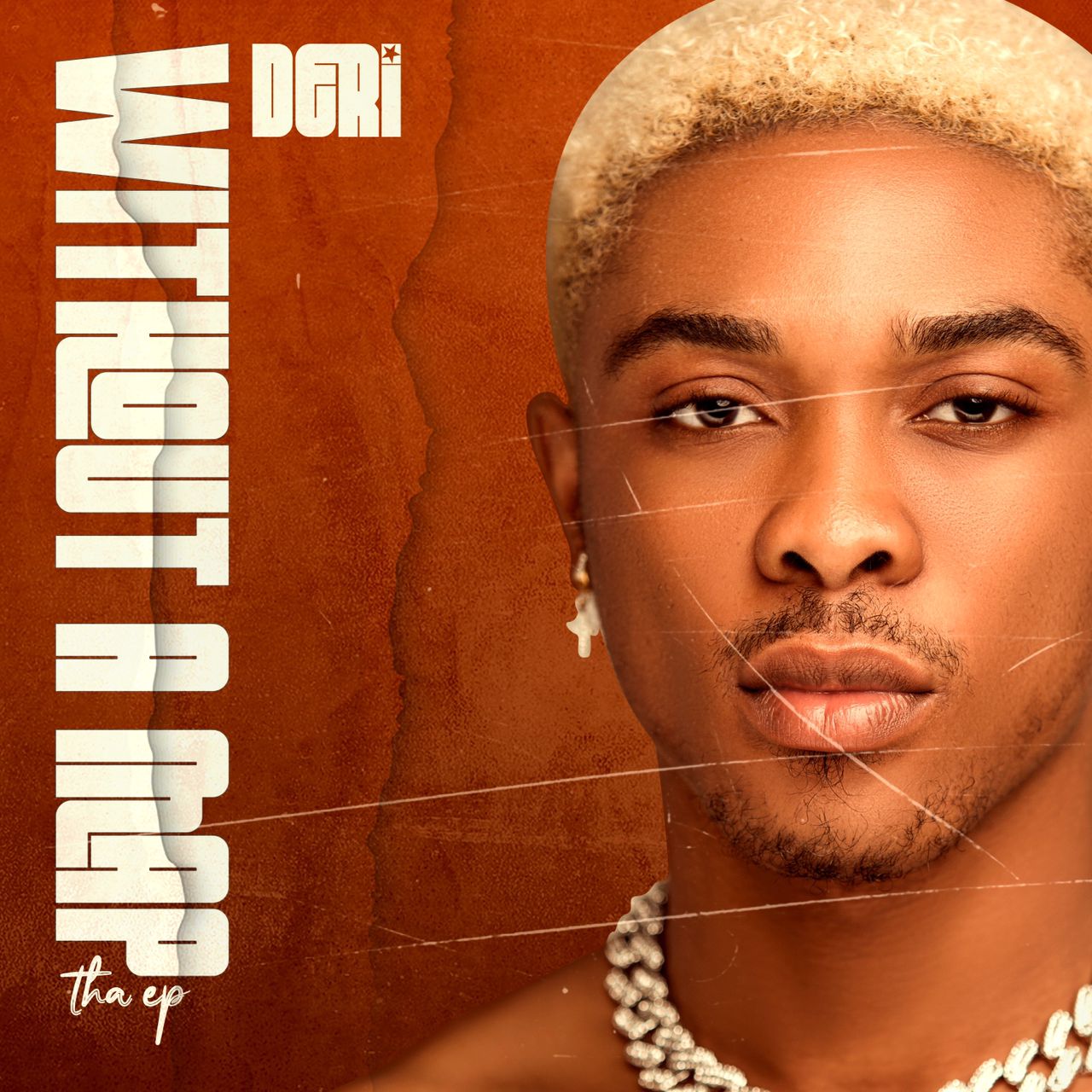 DERi, the gifted artist signed under Bryte City Entertainment, has set the Ghanaian music scene ablaze with the release of his much-anticipated EP, 'Without A Map.' Comprising five captivating tracks, this musical offering is a testament to DERi's prowess as an Afrobeat and highlife singer and songwriter.
Tracklist:
Play Boy
More
Fire
Wishlist
Nobody (featuring Kelvyn Boy)
Each track on 'Without A Map' takes listeners on a unique journey through the rich tapestry of African rhythms and melodies, masterfully crafted by the talented DERi. It's evident that Deri's musical journey is akin to a well-thought-out map, carefully charting his course in the industry.
Production credits for this EP read like a who's who of the Ghanaian music production scene, with Baddex, Gigz Beat, Steverawd, Xarmy Heart Sounds, Klasick Beat, and others contributing their expertise. The addition of vocals by Cliq Musiq adds yet another layer of depth to the EP's sonic landscape, creating a harmonious blend of soundscapes.
Standout Tracks:
1. Play Boy: With infectious beats and catchy lyrics, 'Play Boy' invites listeners to groove along and sets the tone for the EP.
2. More: 'More' showcases Deri's vocal range and lyrical prowess, leaving a lasting impression with its emotive delivery.
3. Fire: This track ignites the dancefloor with its pulsating rhythm, demonstrating DERi's ability to fuse traditional and contemporary sounds seamlessly.
4. Wishlist: 'Wishlist' is a lyrical gem, offering introspective moments and an exploration of desires set to an entrancing melody.
5. Nobody (featuring Kelvyn Boy): The collaboration with Kelvyn Boy on 'Nobody' is a testament to DERi's collaborative spirit. Their voices blend effortlessly, delivering a chart-topping hit.
As DERi's star continues to rise, Ghanaians are advised to keep a keen eye on this rising sensation. 'Without A Map' not only showcases his remarkable talent but also hints at the promising future of Afrobeat and highlife music in Ghana. DERi's ability to navigate the ever-evolving musical landscape is nothing short of remarkable, and he is poised to leave an indelible mark on the global music scene.
In 'Without A Map,' DERi has not only found his musical direction but has also set a course for excellence that will undoubtedly lead to more remarkable releases in the future. As his musical journey unfolds, DERi is proving himself to be an artist of substance and creativity, making him a true gem in Ghana's vibrant music industry.