Mawuli Younggod Features Kelvyn Boy, Oseikrom Sikanii, Others On "Global Control" EP
Mawuli Younggod daring creeps beyond his Home Region, Volta, and goes straight into Ashanti to pull some strategic features for his "Global Control" EP. He features "Down Flat" Hitmaker, Kelvyn Boy and the ever stylish Oseikrom Sikanii. The 7-tracked EP also features Missilea, Teflon Flex, Play Moni and only Billionz from Volta Region, who is part of his clique.
Mawuli Younggod presents a very unapologetic side of himself with the release of "Global Control" EP. Coming across as a vibrant voice for the Generation Z Community, he is a fast rising sensation among the millennials who form majority of his fanbase.
More About "Global Control" EP:
The body of work is woven in undiluted realities of the youth; cutting across lifestyle, business, hustle, spirituality, struggle, among other key topical areas. Mawuli who always believes and defends 'young and rich' culture didn't skip that trademark for himself in the EP. From the start of his career, he always highlights making money as an essential part of his style of music; this aspect was quite visible when listening to the songs on the EP. Mawuli did pelt haters, literally, with his lines in the record too. You might want to listen to the Full EP here (below), and find out more for yourself.
Stream on Global Stores: https://distrokid.com/hyperfollow/mawuliyounggod1/global-control-2
About Mawuli Younggod:
Real Name – Kelvin Mawuli Kayso. Mawuli Younggod was born to a Nigerian Father and a Ghanaian Mother. He is a Rap artiste who majors in Hiphop, Afropop, Afrobeats but quite versatile to find in other genres he finds comfortable. He was born on December 23rd in Aflao, one of the vibrant business communities in Ketu South District of the Volta Region of Ghana which shares close border with Lomé, Togo.
Throughout his Music career, Mawuli Younggod released multiple singles and 3 EPs, His debut EP came in May 2021 and he titled it "Take Over" a clear message to the public that a new superstar has arrived and ready to take over the Music scene. He followed up with another EP titled "Boi4romVolta", released in August 2021. "Global Control" EP was a current one he released in 2022, with 7 tracks.
Mawuli Younggod has an enviable list of features with notable artistes like Kelvyn Boy, Kwesi Arthur, Joe B, Oseikrom Sikani, Billionz, Teflon Flex, Kay Stun and renowned Rapper, Edem.
Mawuli inked a mainstream nomination in early 2022 as a "Next Rated Act Of The Year (Volta Region)".
Kindly follow him on social media via these connects:
Facebook – Mawuli Younggod
Instagram – @YoungestGad1
Twitter – @Mawuli_YG
Sensational Singer DERi Drops 'Without A Map' EP Featuring Kelvyn Boy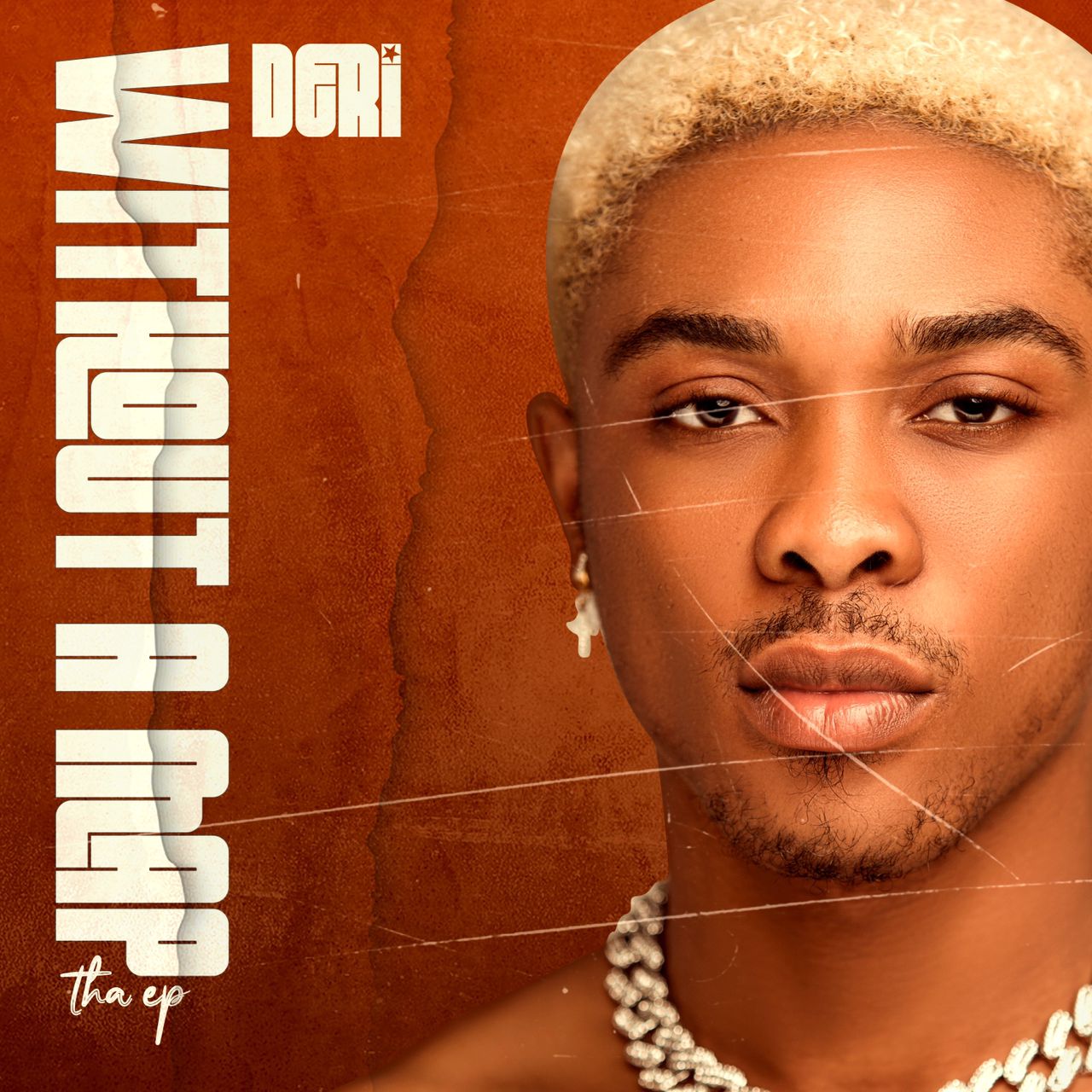 DERi, the gifted artist signed under Bryte City Entertainment, has set the Ghanaian music scene ablaze with the release of his much-anticipated EP, 'Without A Map.' Comprising five captivating tracks, this musical offering is a testament to DERi's prowess as an Afrobeat and highlife singer and songwriter.
Tracklist:
Play Boy
More
Fire
Wishlist
Nobody (featuring Kelvyn Boy)
Each track on 'Without A Map' takes listeners on a unique journey through the rich tapestry of African rhythms and melodies, masterfully crafted by the talented DERi. It's evident that Deri's musical journey is akin to a well-thought-out map, carefully charting his course in the industry.
Production credits for this EP read like a who's who of the Ghanaian music production scene, with Baddex, Gigz Beat, Steverawd, Xarmy Heart Sounds, Klasick Beat, and others contributing their expertise. The addition of vocals by Cliq Musiq adds yet another layer of depth to the EP's sonic landscape, creating a harmonious blend of soundscapes.
Standout Tracks:
1. Play Boy: With infectious beats and catchy lyrics, 'Play Boy' invites listeners to groove along and sets the tone for the EP.
2. More: 'More' showcases Deri's vocal range and lyrical prowess, leaving a lasting impression with its emotive delivery.
3. Fire: This track ignites the dancefloor with its pulsating rhythm, demonstrating DERi's ability to fuse traditional and contemporary sounds seamlessly.
4. Wishlist: 'Wishlist' is a lyrical gem, offering introspective moments and an exploration of desires set to an entrancing melody.
5. Nobody (featuring Kelvyn Boy): The collaboration with Kelvyn Boy on 'Nobody' is a testament to DERi's collaborative spirit. Their voices blend effortlessly, delivering a chart-topping hit.
As DERi's star continues to rise, Ghanaians are advised to keep a keen eye on this rising sensation. 'Without A Map' not only showcases his remarkable talent but also hints at the promising future of Afrobeat and highlife music in Ghana. DERi's ability to navigate the ever-evolving musical landscape is nothing short of remarkable, and he is poised to leave an indelible mark on the global music scene.
In 'Without A Map,' DERi has not only found his musical direction but has also set a course for excellence that will undoubtedly lead to more remarkable releases in the future. As his musical journey unfolds, DERi is proving himself to be an artist of substance and creativity, making him a true gem in Ghana's vibrant music industry.