Mawuli Younggod Features Kelvyn Boy, Oseikrom Sikanii, Others On "Global Control" EP
Mawuli Younggod daring creeps beyond his Home Region, Volta, and goes straight into Ashanti to pull some strategic features for his "Global Control" EP. He features "Down Flat" Hitmaker, Kelvyn Boy and the ever stylish Oseikrom Sikanii. The 7-tracked EP also features Missilea, Teflon Flex, Play Moni and only Billionz from Volta Region, who is part of his clique.
Mawuli Younggod presents a very unapologetic side of himself with the release of "Global Control" EP. Coming across as a vibrant voice for the Generation Z Community, he is a fast rising sensation among the millennials who form majority of his fanbase.
More About "Global Control" EP:
The body of work is woven in undiluted realities of the youth; cutting across lifestyle, business, hustle, spirituality, struggle, among other key topical areas. Mawuli who always believes and defends 'young and rich' culture didn't skip that trademark for himself in the EP. From the start of his career, he always highlights making money as an essential part of his style of music; this aspect was quite visible when listening to the songs on the EP. Mawuli did pelt haters, literally, with his lines in the record too. You might want to listen to the Full EP here (below), and find out more for yourself.
Stream on Global Stores: https://distrokid.com/hyperfollow/mawuliyounggod1/global-control-2
About Mawuli Younggod:
Real Name – Kelvin Mawuli Kayso. Mawuli Younggod was born to a Nigerian Father and a Ghanaian Mother. He is a Rap artiste who majors in Hiphop, Afropop, Afrobeats but quite versatile to find in other genres he finds comfortable. He was born on December 23rd in Aflao, one of the vibrant business communities in Ketu South District of the Volta Region of Ghana which shares close border with Lomé, Togo.
Throughout his Music career, Mawuli Younggod released multiple singles and 3 EPs, His debut EP came in May 2021 and he titled it "Take Over" a clear message to the public that a new superstar has arrived and ready to take over the Music scene. He followed up with another EP titled "Boi4romVolta", released in August 2021. "Global Control" EP was a current one he released in 2022, with 7 tracks.
Mawuli Younggod has an enviable list of features with notable artistes like Kelvyn Boy, Kwesi Arthur, Joe B, Oseikrom Sikani, Billionz, Teflon Flex, Kay Stun and renowned Rapper, Edem.
Mawuli inked a mainstream nomination in early 2022 as a "Next Rated Act Of The Year (Volta Region)".
Kindly follow him on social media via these connects:
Facebook – Mawuli Younggod
Instagram – @YoungestGad1
Twitter – @Mawuli_YG
Nyarko Becomes Helpless In Romantic New Single "YOU"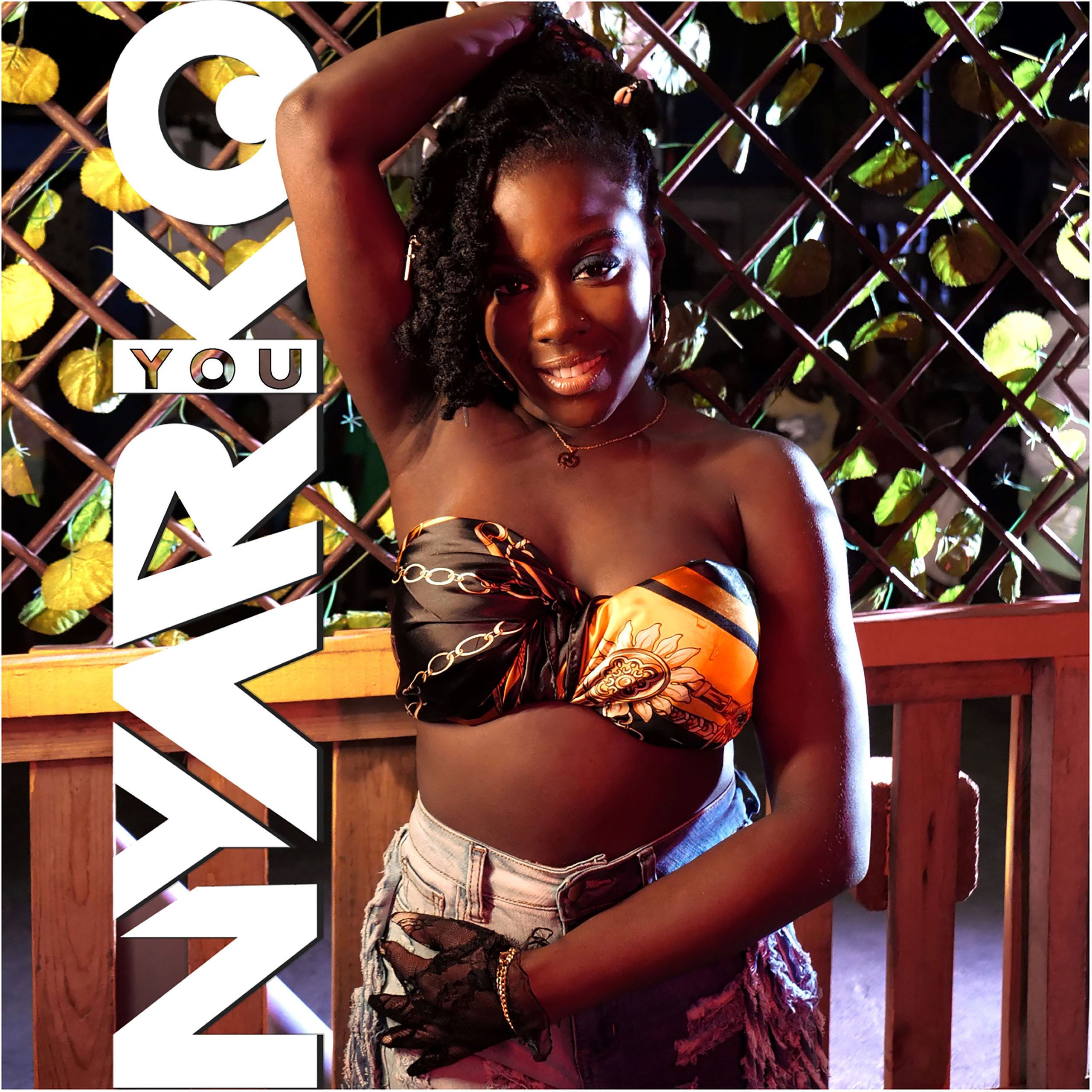 After serving three bops in 2022, Ghanaian-Dutch rapper Nyarko is back to show her fans and music lovers a new side. The Dutch-born femcee starts the year with a mid- tempo love song, "YOU." The single showcases Nyarko's vulnerable and romantic side while delivering her signature fiery energy. The song, released on March 16, also reflects her versatility as an artist and her ability to create music that resonates with her audience. With its catchy beat and relatable lyrics, "YOU" will become a fan favorite and cement Nyarko's place as one of Ghana's and the Netherlands' rising stars.
"YOU" features production from Nigerian Afrobeat producer Barobeatz. It is the first single off Her debut EP, "VIBES", which is set for release in April. The seven-track EP will also include her previously released single "MOOD." With the upcoming release of her debut EP, "VIBES", fans can expect to hear more of Nyarko's unique sound and storytelling abilities. The project promises to be a dynamic collection of tracks showcasing Nyarko's range as a singer- songwriter.
Giving music lovers a sneak peek of the EP, Nyarko said, "The EP touches on different themes; that is why it is called Vibes: because every song brings a different vibe." "From confidence to the celebration of life to love and focusing on oneself, everyone can relate to at least two songs on the project.
Song Streaming Link – crux-global.lnk.to/nyarko-YOU
Whether it's hard UK flows or danceable Afro vibes: when Nyarko  in the building , fire enters. FUNX, NL
Connect with "NYARKO" on Socials.
Twitter – @OfficialNyarko1 Instagram – @OfficialNyarko TikTok – @OfficialNyarkoo Facebook – @OfficialNyarko YouTbe – @OfficialNyarko
For Press and General Enquiries. E-mail – info@officialnyarko.com