Moni Parker Outdoors New Single 'Restored'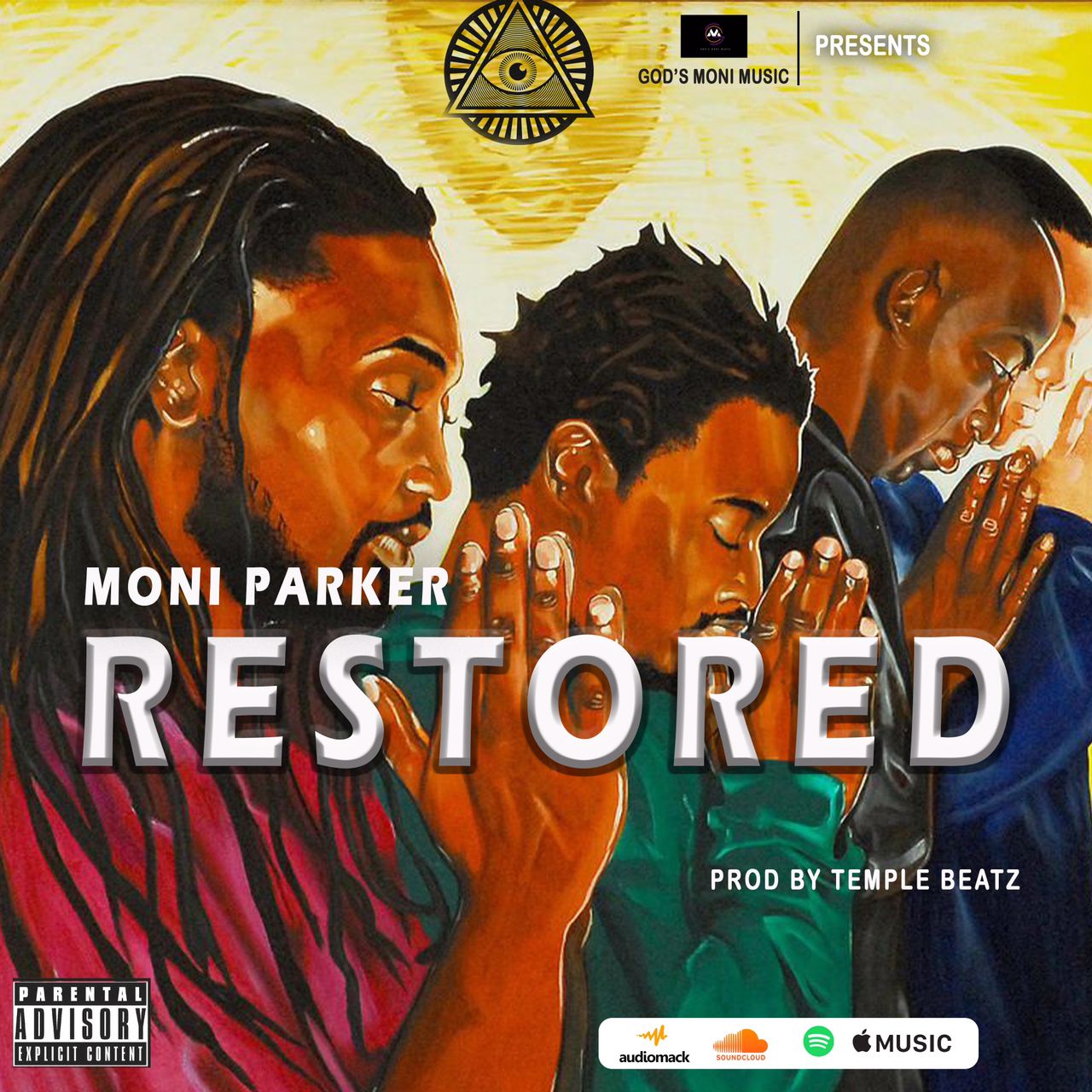 Moni Parker outdoors a new single and titles this one 'Restored'. Considering the title of the song, it sends a direct signal into the direction of which the song is sailing and you are not far from right if you guessed same.
Moni has unleash another very packed inspirational song which speaks  volume not for himself alone but for many who are going through trials and tribulations in their journey of life. The song is set to restore and put together the broken pieces and assure all that hope is not lost for they should keep victory in sight.
This is one of the classical piece a young talent can put out to communicate with all and it's a great start for Moni Parker on his musical career. Considering his kind of energy and enthusiasm it can be clearly read in between the lines that some part of the songs story line shares in the real life story of the rapper. He threw a bit of light on his current situation and what he aspires to achieve in the future as well.
Enjoy 'Restored' from Moni Parker as produced by Temple on all digital stores.
Kafui Chordz Releases Another Inspiring 'Story'
Silky-voiced Ghanaian songstress, Kafui Chordz, is excited to announce the release of her new single, "STORY'', scheduled for November 30.
Listen Here: https://kafuichordz.fanlink.to/story
The singer, whose sophomore album "DAFFODILS" made waves earlier this year, tackles vicious gossip with this song while encouraging listeners not to allow negative opinions get to them but to live and enjoy life regardless of the unbelievable falsehoods, saying;
"Story no dey change man, Story no dey finish, Story just be story, Just enjoy the story".
Kafui Chordz will count on the support of her fans and admirers to give STORY an amazing start on the airwaves and streaming platforms.
 STORY is produced by Daniee Pro, mixed and mastered by Mike Mills On Em and written by Celestine Agropah and Abasiekeme Raphael Abi.