Professor Ama Ata Aidoo, A Well-Known Ghanaian Author, Dies At The Age Of 81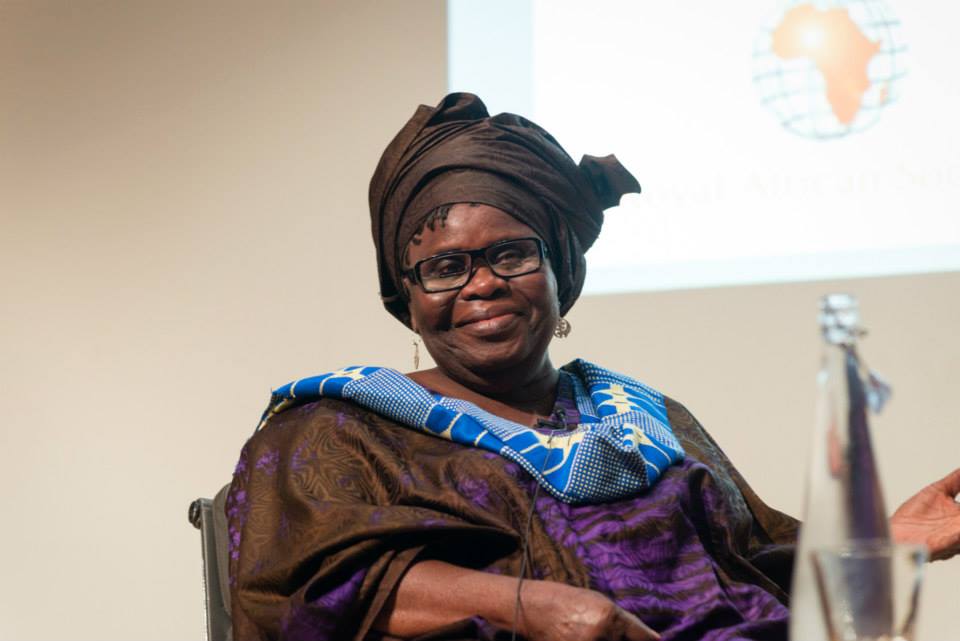 One of Africa's most-celebrated authors and playwrights, Ghanaian Ama Ata Aidoo, has died aged 81.
A renowned feminist, she depicted and celebrated the condition of African women in works such as The Dilemma of a Ghost, Our Sister Killjoy and Changes.
She opposed what she described as a "Western perception that the African female is a downtrodden wretch".
She also served as education minister in the early 1980s but resigned when she could not make education free.
In a statement, her family said "our beloved relative and writer" passed away after a short illness, requesting privacy to allow them to grieve.
A university professor, Ata Aidoo won many literary awards for her novels, plays and poems, including the 1992 Commonwealth Writers Prize for Changes, a love story about a statistician who divorces her first husband and enters into a polygamous marriage.
Her work, including plays like Anowa, have been read in schools across West Africa, along with works of other greats like Wole Soyinka and Chinua Achebe.
When asked by BBC HARDTalk's Zeinab Badawi in 2014 if she regarded herself as a writer with a mission, she replied: "In retrospect, I suppose I could describe myself as a writer with a mission. But I never was aware that I had a mission when I started to write.
"People sometimes question me, for instance, why are your women so strong? And I say, that is the only woman I know."
She was a major influence on the younger generation of writers, including Nigeria's awarding-winning Chimamanda Ngozi Adichie.
"When I first discovered Ama Ata Aidoo's work – a slim book on a dusty shelf in our neighbour's study in Nsukka [in south-eastern Nigeria] – I was stunned by the believability of her characters, the sureness of her touch and what I like to call, in a rather clunky phrase, the validating presence of complex femaleness.
"Because I had not often seen this complex femaleness in other African books I had read and loved, mine was a wondrous discovery: of Anowa, tragic and humane and many dimensional, in Aidoo's play set in the 1800s in Fantiland; of Sissie, the self-assured, perceptive main character of the ambitious novel Our Sister Killjoy, who wryly recounts her experiences in Germany and England in the 1960s; or of the varied female characters in No Sweetness Here, my favourite of Aidoo's books."
Nigerian Afrobeats superstar Burna Boy included her powerful criticism of colonialism and ongoing exploitation of Africa's resources in his song Monsters You Made in 2020:
"Since we met you people 500 years ago. Look at us, we've given everything. You are still taking. In exchange for that, we have got nothing. Nothing. And you know it. But don't you think that this is over now? Over where? Is it over?"
Ama Ata Aidoo was born in a small village in Ghana's central Fanti-speaking region in 1942.
Her father had opened the first school in the village and was a strong influence on her.
At the age of 15 she decided that she wanted to be a writer and within just four years, had achieved that ambition after she was encouraged to enter a competition.
"I won a short story competition but learned about it only when I opened the newspaper that had organised it, and saw the story had been published on its centre pages and realised the name of the author of that story in print was mine," Ata Aidoo once said as she looked back at her career.
"I believe these moments were crucial for me because … I had articulated a dream… it was a major affirmation for me as a writer, to see my name in print."
She went on to study literature at the University of Ghana and became a lecturer, publishing her first play in 1964.
After her 18 month-foray into politics she went into self-imposed exile in Zimbabwe for a time and became a full-time writer.
Source: BBC
Danny Lampo and Article Wan Set to Drop Explosive New Single 'Puutu' on Lampo's Birthday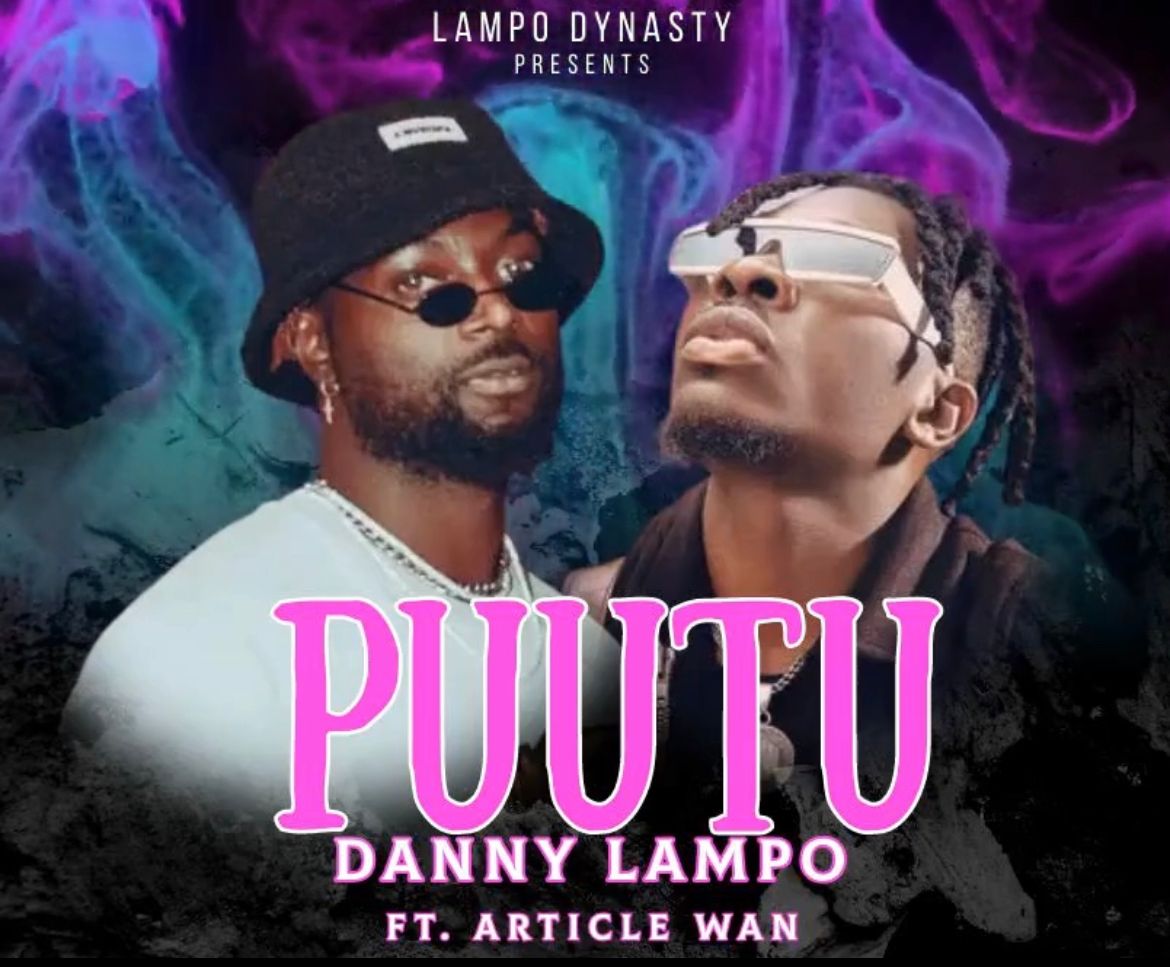 Danny Lampo
, the multi-award-winning UK-based Ghanaian artist, is gearing up to drop a hot new single on his birthday, which falls on the 3rd of September. This highly anticipated release features none other than the talented Article Wan, adding an extra layer of excitement to the project.
Known for his unique sound and captivating performances, Lampo has made a name for himself in the music industry. His music is a fusion of afrobeats, reggae, and dancehall, creating a vibrant and infectious sound that appeals to a wide audience. With his previous releases, Lampo has amassed a loyal fanbase not only in Ghana and the UK but also across the globe.
What sets Lampo apart is his ability to seamlessly blend different genres, creating a distinctive and refreshing musical style. His versatility as an artist shines through in his music, as he effortlessly transitions between afrobeats' infectious rhythms, reggae's laid-back vibes, and dancehall's energetic beats.
In addition to his musical endeavors, Lampo is also a talented footballer, showcasing his skills on the field as a member of the Reading Tigers in the East Berkshire League. This dual passion for music and sports adds an extra layer of depth to Lampo's artistic identity, making him a true force to be reckoned with.
Teaming up with Article Wan for this upcoming release is a match made in musical heaven. Article Wan is a renowned artist in his own right, known for his catchy hooks and infectious melodies. With both Lampo and Article Wan's talents combined, fans can expect nothing short of a musical masterpiece.
As the release date approaches, fans are eagerly anticipating the drop of "Puutu," the much-anticipated collaboration between Lampo and Article Wan. This track promises to be a certified banger, showcasing the artists' incredible chemistry and musical prowess.
With Lampo's birthday serving as the perfect occasion for this release, fans can celebrate alongside him as he continues to push boundaries and make his mark in the music industry. The anticipation is building, and it's safe to say that "Puutu" will be a hit that resonates with fans worldwide.
So mark your calendars for September 3rd and get ready to groove to the infectious beats of Danny Lampo and Article Wan. This collaboration is set to take the music scene by storm and solidify Lampo's position as one of the industry's rising stars.