Queen Of Country Music Loretta Lynn Dies Aged 90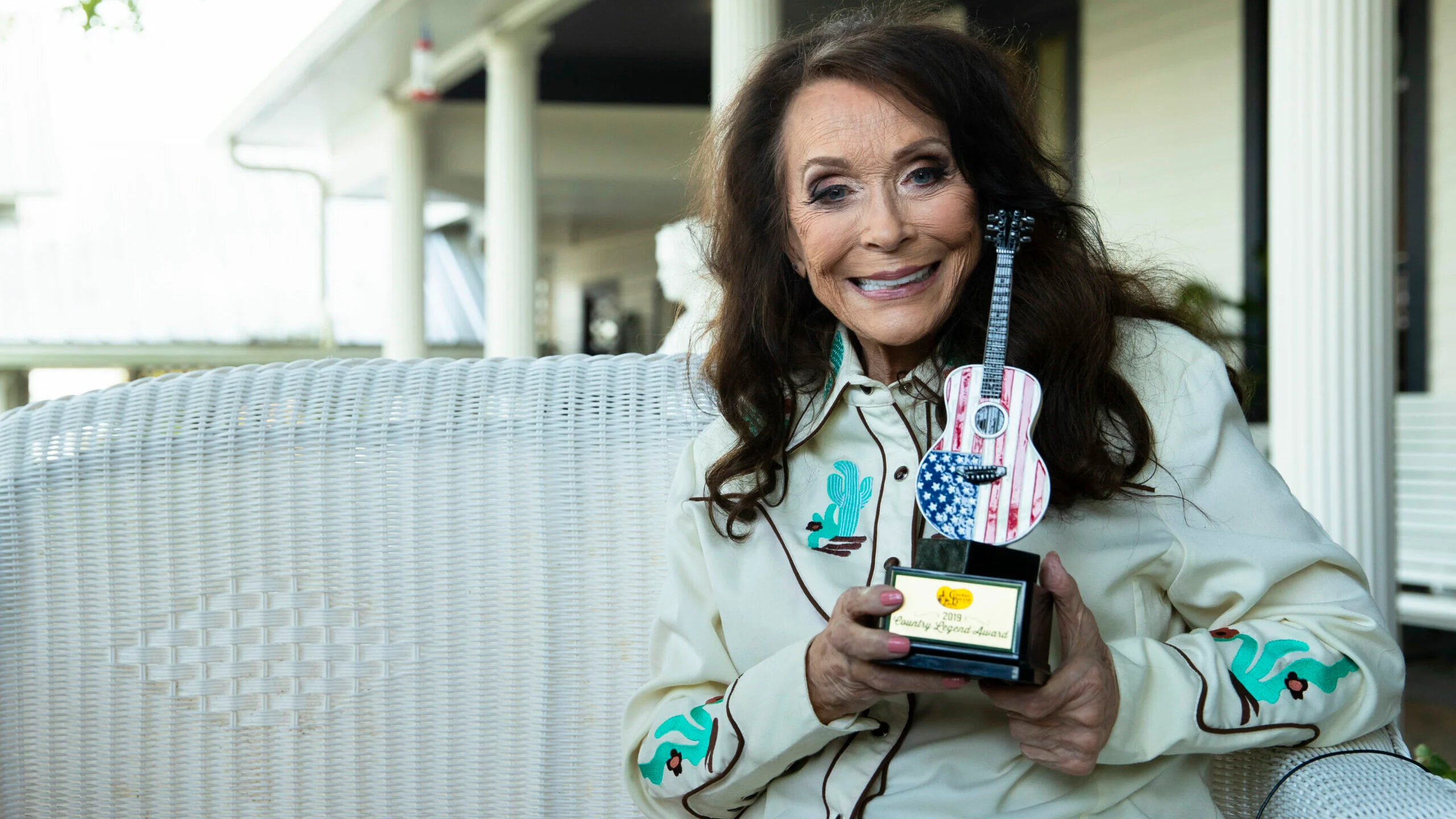 Loretta Lynn, who became a standard – bearer for women in country music with her songs of strength and independence,
died at the age of 90.
Her songs, most notably on the autobiographical Coal Miner's Daughter, were rooted in real – life experience,
earning her the title "Queen of Country."
Don't Come Home A-Drinkin', Honky Tonk Girl, and the feminist anthem The Pill were also hits.
Lynn died on Tuesday at her home in Tennessee, according to her family.
"Our precious mom, Loretta Lynn, died peacefully in her sleep this morning, October 4th, at home in her beloved
ranch in Hurricane Mills," the family said in a statement.
They requested privacy while they grieved and stated that a memorial would be announced later.
Loretta Webb was born in a one-room log cabin in Butcher Hollow, Kentucky in 1932. She was the second child of eight.
Her family eked out a living during the Depression, as she would later sing in Coal Miner's Daughter, with her father earning
a "poor man's dollar" by working all night in the coal mines and all day in the fields "a-hoein' corn."
Her family provided its own entertainment – her mother played guitar, with her father on banjo – and she grew up
listening to Carter Family songs.
"I was singing when I was born, I think," she told the Associated Press in 2016. "Daddy used to come out on the porch where I would be singing and rocking the babies to sleep. 
"He'd say, 'Loretta, shut that big mouth. People all over this holler can hear you.' And I said, 'Daddy,
what difference does it make? They are all my cousins.'" 
When she was 15, she went to a "pie social," where local girls baked pies and men bid to win both the
food and a meeting with the cook.
Oliver Lynn, a 21-year-old solider who swept Loretta off her feet, won Loretta's pie, which was baked with salt instead of sugar.
They married a month later and moved to Custer, Washington, where they raised four children.
Her husband, whom she referred to as "Doo" or "Doolittle," encouraged her to sing professionally and
purchased her a $17 (£14.80) Sears guitar, with which she formed Loretta and the Trailblazers,
which included her brother Jay Lee Webb.
Success, her first Decca record, was released in 1962, kicking off an impressive run of hits that lasted until the 1990s.
Lynn's first number one hit was Don't Come Home a Drinkin' (With Lovin' on Your Mind) in 1966,
and she went on to top the US country charts 15 more times.
She released 60 albums in total and received 18 Grammy nominations, winning three.
Former GIMPA SRC President Threatens To Sue Alma Mater
The GIMPA SRC President for the 2018/19 academic year, Joseph Osei Mensah, and his executive were accused of embezzling GH70,000 prior to the end of their tenure in office by the then Dean of Students, Prof. Anthony Mawuli Sallar.
As a result, the school withheld his diploma while an investigation was conducted.
The SRC Vice President, Kwadwo Yeboah Darkwah; the SRC Treasurer, Felix Kwasi Donkor; the SRC PRO, Jeffred Okoe Aryeetey; the Finance Committee Chairman, Emmanuel Ashaley Djanie; and the Chairman of the Social Planning Committee, Bright Ayi Junior were also affected.
When the new SRC administration took over, they conducted an independent investigation into the situation.
The outcome established that Mr Osei Mensah and his colleagues were not guilty, stating that the previous administration handed over an audited account in a proper and transparent manner.
As a result, on February 4, 2020, the students' leadership issued a press statement to clear the former SRC president of the allegations, stating that the SRC's finances were in order and that there was no embezzlement as reported by the then Dean of Students.
Management, however, was dissatisfied and formed a committee led by Professor Philip Osei Duku, the then Deputy Rector, with other members to investigate the matter further.
Other members included GIMPA's then-secretary, Julius Atukpui (retired); Dr Lord Yevugah Mawuko, Head of the Department for Public Schools; James Abrah, Director of Finance, and Charity Hayford, who served as Committee Secretary.
The Committee submitted its report in August 2020, after three months of investigation.
He does, however, want the Committee's recommendations to be fully implemented, with a focus on a release that clears him and his colleagues.
"It is important to note that the recommendations as captured in the Committee's report, was further tabled at the Central Administration Committee of the Institute, chaired by then Rector, Prof. Phillip Bondzi-Simpson and was further affirmed, which gave the Secretary of the Institute the green light to proceed with the full implementation of the Committee's recommendations.
Unfortunately, the GIMPA Management has failed to faithfully carry out the full implementation of the recommendations for nearly three years," he lamented.
The accused's certificates, however, have been released by the school.