Brixton Academy: Woman Dies After Asake Concert Crush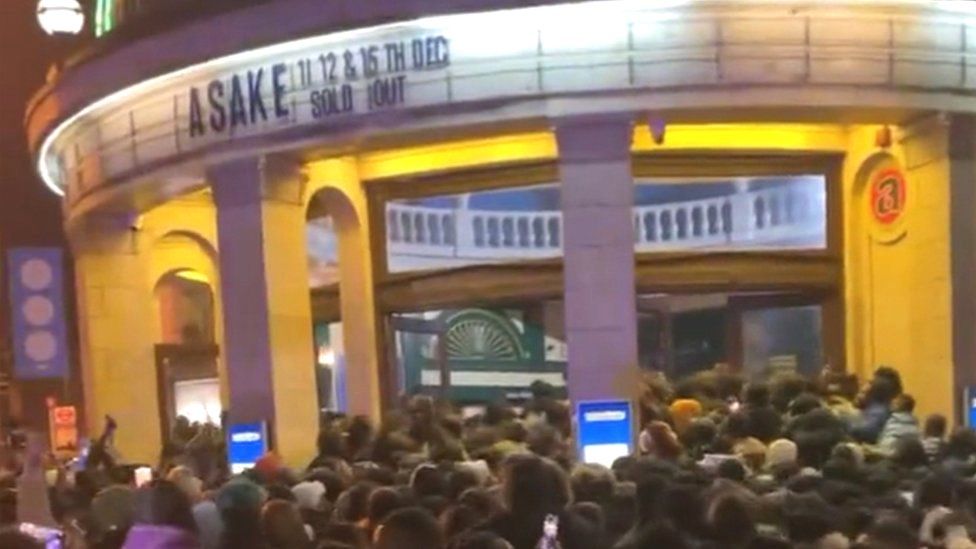 A second woman who suffered injuries during the Asake concert at the O2 Brixton Academy on Thursday has sadly died.
Gabrielle Hutchinson, aged 23, died in the hospital in the early hours of Monday, 19 December.
She was working as one of the contracted security providers for the event that evening.
Rebecca Ikumelo, 33, from Newham, east London, also died on Saturday morning, while two other women – aged 21 and 23 – remain in critical condition in the hospital.
Eight people were taken to hospital with injuries following the incident on Thursday night in south London.
Police said they were called to reports of a "large number of people attempting to force entry to the venue", where Afrobeat artist Asake was performing.
The Nigerian musician was forced to abandon the gig after performing three songs and released a statement saying his "heart is with those who were injured".
Metropolitan Police Chief Superintendent Colin Wingrove said: "It is devastating news that a second person has lost their life following the events on Thursday.
"I wish to express my heartfelt condolences to Gabrielle's family at this unimaginably difficult time."
Westline Entertainment Opens Nominations For 2023 Western Music Awards
Westline Entertainment, organizers of the prestigious Western Music Awards have opened nominations for the 7th edition.
The awards schemes has 29 categories in this year's edition, taking out one category from last year. "The 'Most streamed Artiste of the year' became a challenge last year as Artistes were submitting conflicting figures from different streaming platforms.
There is therefore the need for a clear definition with concentration on which of the streaming platforms we will concentrate on to determine the winner so for now it's out, pending the board's final decision" Nana Kwesi Coomson, head of Public Relations of Western Music Awards noted.
Works of Artistes and other stakeholders from February 2022 to January 2023 are considered eligible for this year's Western Music Awards.
The deadline for nominations is April 30, 2023.
According to the Public Relations Department of the organizers, the theme for this year's Western Music Awards is 'This Is Music.'
All entries should be submitted via www.wmagh.com/submission by April 30, 2023.
The categories up for nomination include:
Afropop Song of the year
Album/EP of the year
Artiste of the Year
Best Blogger/ Promoter of the year
Brass Band of the year
Best Collaboration of the year
Entertainment Show of the year
Most Popular Ghanaian Song of the year
Gospel Artiste of the year
Gospel Song of the year
Group of the year
Highlife Artiste of the year
Highlife Song of the year
Hiplife Artiste of the year
Hiplife Song of the year
Hiphop Artiste of the year
Hiphop Song of the year
Music Video of the year
New Artiste of the year
Music Producer of the year
Radio DJ of the year
Rapper of the year
Reggae/Dancehall Artiste of the year
Reggae/Dancehall Song of the year
Most Popular Regional song of the year
Song Writer of the year
Urban Gospel Song of the year
Western Diaspora Artiste of the year
Best Instrumentalist of the year