Get Familiar With Rapper, Singer And Music Producer; King Paluta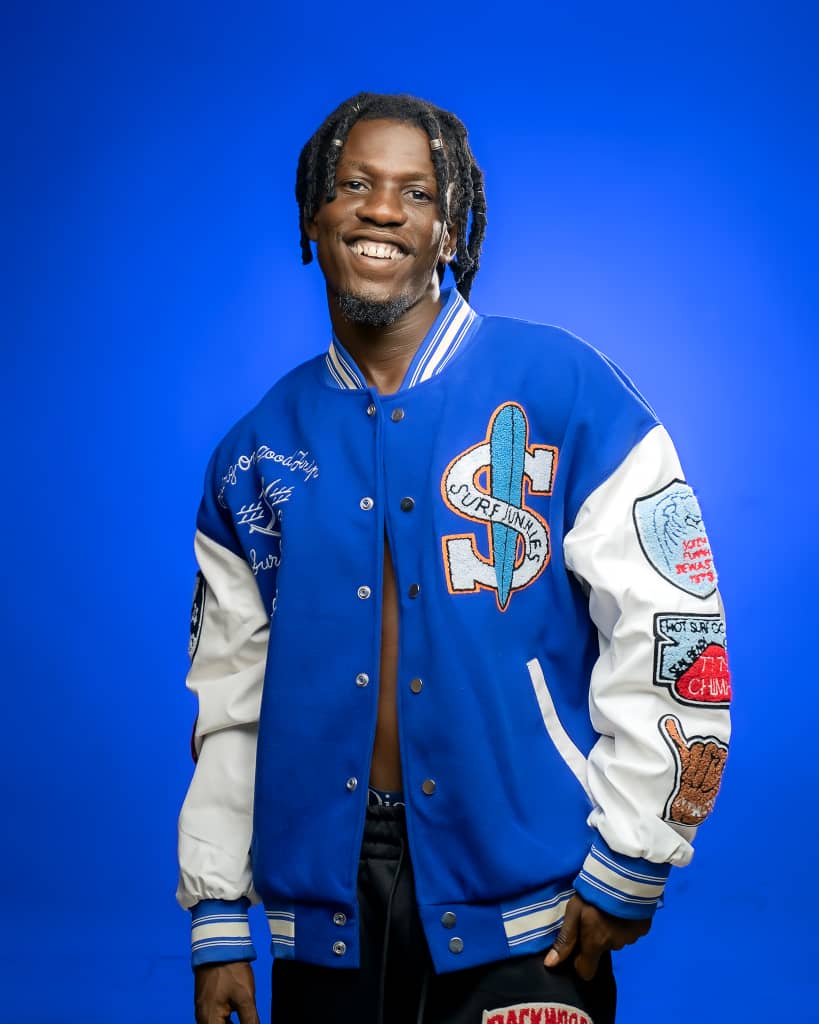 Rapper and singer, King Paluta, born Thomas Adjei Wireko and raised in Atonsu Bokuro, a suburb of Kumasi is a proud product of single parenting with a strong backbone of a motivated mother.
With too many ups and downs in his career, there is no sign this young man is giving up on his dreams till its accomplished.
The year 2004 witnessed his first shot at music with a prepping demo and continually building his game with street battles. With a winning mindset, he knocked down every opposition for the ultimate and gaining their fans as a bonus.
The dream for the multi-talented musician has subsequently been on course for the excellence being shared across the world today.
With a dream and an inherent desire to make his talent appreciated worldwide, he took off in 2004 as an independent artiste and it hasn't been a smooth sail.He studied production concurrently and is notable for the production of majority of his works.
In 2017 he witnessed the most anticipated giant step into his career after signing on to Guru's NKZ Music but the memory was short lived. King Paluta has used several interview platforms to drum home a call on investors to support his music journey, despite the many interests shown it has only been lip service. Motivated by his strong mental fortitude and enviable talent, life goes on regardless has been his hallmark. He has since been back to his feet as an independent artiste and currently breaking barriers as a young achiever.
King Paluta's shot to limelight, arguably within the Kumasi enclave began on the back of "Marriage Counseling" and moved on a fast lane to register his name in various Ghanaian campuses and households with "Xmas Fiesta". It has been a path a of relentlessness as he keeps getting better with time like fine wine. His ability to create something out of nothing as exhibited in KingSize Volume I, II, III Tapes expanded his reach and propelled him to many platforms, and has since been a talent to look out for with many celebrating his witty, humour-filled and gritty lyricism. Singles including Boobie, Ayamamatanga, My Lord, and Prayer was the favourite of many until the Kumerica reign saw a new dispensation with the release of the breakthrough WAAWAANE, YAHITTE, CHAPLIN', ALLEGATION, keeping his name on the lips of Ghanaian pundits and music lovers across the world.
Socials
Fb: King Paluta Music
Twitter: @KingPalutaMusic
IG: @KingPalutaMusic
Management Info
+233 (0) 246074607
All You Need To Know About Danny Lampo, The UK Based Ghanaian Musician Breaking Boundaries With His Music
Danny Lampo
is a UK-based Afro beat artiste and footballer who is quickly making a name for himself in both industries. With a unique sound that blends elements of traditional Ghanaian music with modern Afro beat rhythms, Danny Lampo has been able to capture the attention of audiences around the world.
Danny Lampo has had the opportunity to collaborate with several notable artistes in the industry, including Medikal, Kwamz and Flava, Kwabena Kwabena, Nana Quarme, Article Wan, the late legendary musician Sonni Bali, Samini, Sarkodie, KK Fosu, Ofori Amponsah, Baroki, Stephanie Benson, and many others. He has also worked with top music promoters like Alordia Promotions, Bizzles, Big Nash, and Promoter Koolic, who have helped to amplify his music and bring it to a wider audience. These collaborations and partnerships have helped to establish Danny Lampo as a rising star in the music industry, and he continues to work hard to create music that inspires and uplifts his fans.
In addition to his music career, Danny Lampo is also an accomplished footballer who has played for various teams throughout his career. Despite his busy schedule, he has been able to balance his passion for music with his love of the game, using his platform to raise awareness of important issues and inspire others to pursue their dreams.
Recently, Danny Lampo was billed as the headline artist at Action Carnival in London, where he wowed audiences with his high-energy performances and infectious beats. He has also released many popular singles, including "Paper," "Tight Thing," "Kung Fu," and "Ebony," which have helped to spread awareness of Ghanaian music and culture around the world.
Most recently, Danny Lampo released his debut album, African Queen, which features collaborations with other rising stars in the industry, including Star Vicy and AJ Safoa. The album has been well-received by audiences and has helped to further establish Danny Lampo as a rising star in the music industry.
Despite his success, Danny Lampo remains humble and dedicated to his craft. He continues to work hard to create music that inspires and uplifts his fans, while also pursuing his passion for football and using his platform to make a positive impact in the world.
In conclusion, Danny Lampo is a talented and versatile artiste who is quickly making a name for himself in both the music and football industries. With his infectious beats, unique sound, and inspiring.
Story: Promoter Koolic