​T-Ben Miller Talks About His Upcoming "No Bad Times" EP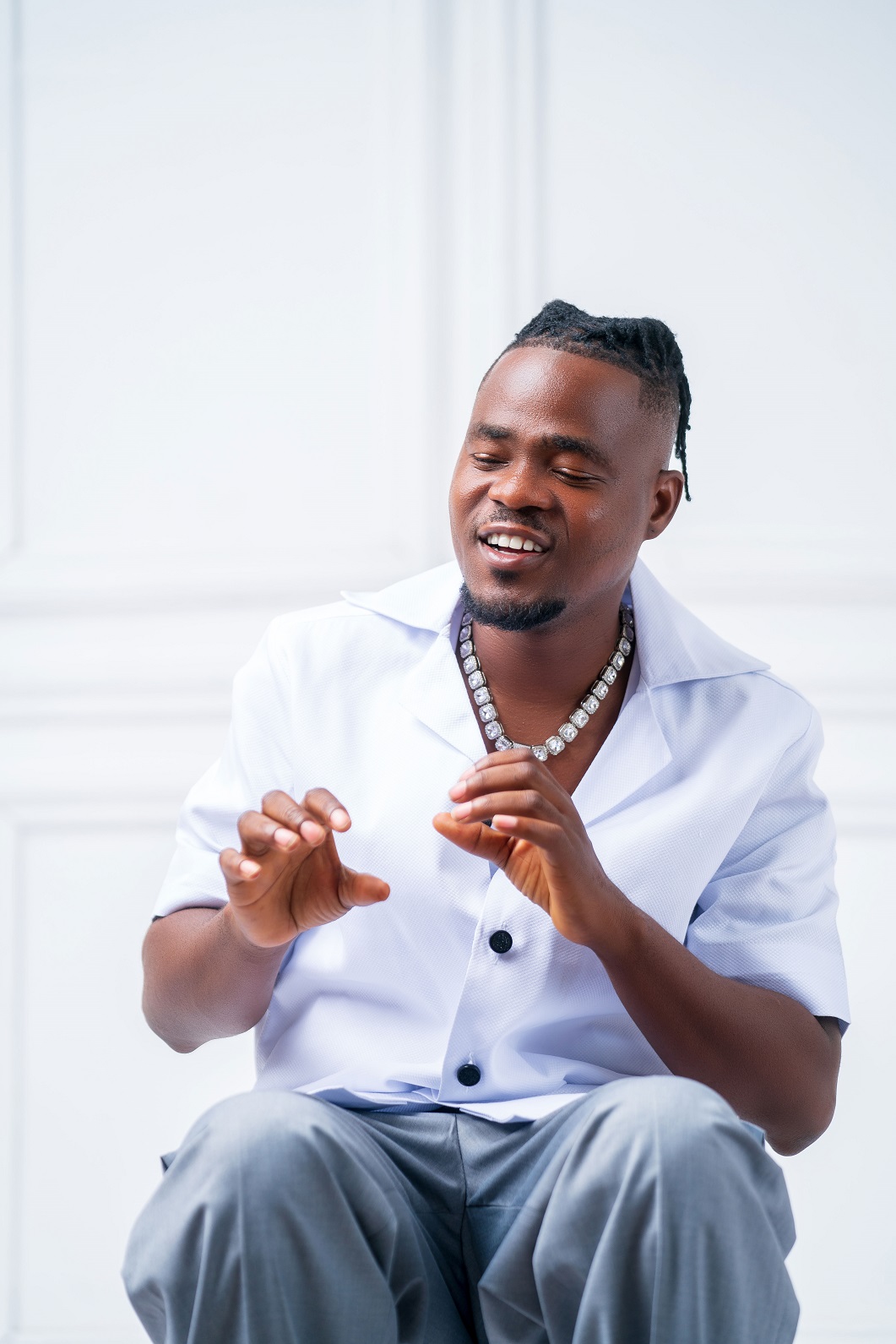 -Ben Miller knows exactly what he wants so he goes for it. In these times of social media craze and the hanker for trends, many artistes, especially young talents are ready to do anything to get themselves in the news — be it good or awkwardly — they just want to trend! But that's not the case of this young creative talent called T-Ben Miller.
The Afrobeats Crooner returns with a sophomore EP he titles "No Bad Times" — this comes after he has decided to engage the different sides of his music craft.
T-Ben didn't not only outlive himself on this project but he really invested a lot into making this EP a solid one.
Holding just 4 songs for "No Bad Times" EP, he was able to blend different styles of Afro and pop sound into the body of work — from track 1 to track 4, the heavy African originality was very visible. A West African Artiste with roots embedded in Ghana and Nigeria, one will be fully assured of no bad songs on "No Bad Times" EP.
"No Bad Times" is his sophomore EP, his previous one released in 2020, his debut, was "Kwame Nkrumah" EP.
In an exclusive interview BeenieWords, T-Ben Miller gave a breakdown of his "No Bad Times" EP.
Below is the narrative:
Why "No Bad Times" EP? What's the agenda behind this concept?
'No Bad Times' is a collection of a work of art that holds conversations on piety, love and hate, sadness and happiness. But in all, the idea is to remind ourselves as humans to celebrate life, enjoy life and embrace all situations regardless of how they turn out. The work of art also teaches us not to be judgmental in situations and situations of others without knowing what they're going through — whether beautiful or ugly moments.
As human beings even before we know how to speak or think properly, we have been indoctrinated into different cults, churches mosque etc, and we have provided answers to these questions mostly based on those (respective) beliefs. To a man who is to be blind from birth and forever, the world must be dark. To tell him that there is something called light must be to deceive him, but what then is the truth? To him what is real is darkness and that is his sad truth. It will take self questioning and self awareness for such a man to reason and come to terms with the possibility light.
No bad times EP was produced by Samsney and Hairlergbe, engineered by Mix Master Garzy, Cash 2 and Samsney.
Already, 2 songs have been released off the EP with singles titled as "Baby" and "Mayana", respectively. According to T-Ben Miller, this is a project he is stretching into first quarter of 2023 with single releases off the record until full catalogue drops in February 2023.
"No Bad Times" EP only features T-ben Miller; no 'external' features have been captured for it. A strategy he is using to focus more on himself to launch his solo music career to mainstream locally and globally.
T-Ben Miller has gone back to music training school to hone his craft properly and this has reflected in his recent performances and recordings for the EP, a more fortified voice and more powerful song-writing abilities.
Track 1:
"Baby" was produced and engineered by Samsney.
Track 2 & 3:
"I'm Grateful" and "Muller" were produced by Hairlergbe and engineered by Cash 2.
Track 4:
"Mayana" (Comfort Me) was produced by Hairlergbe and engineered by Mix Master Garzy.
Stream "Baby" on the Digital Stores here: https://tbenmiller.lnk.to/Baby
Stream "Mayana" on the Digital Stores here:
http://li.sten.to/tbenmillernobadtimesep
Watch Kwadwo Sheldon's break down of "Mayana" on YouTube:
Follow T-Ben Miller on Facebook, Instagram and Twitter @iamtben.
"Nyariwa Is My Term, No Ghanaian Artiste Should Use It" – DJ Azonto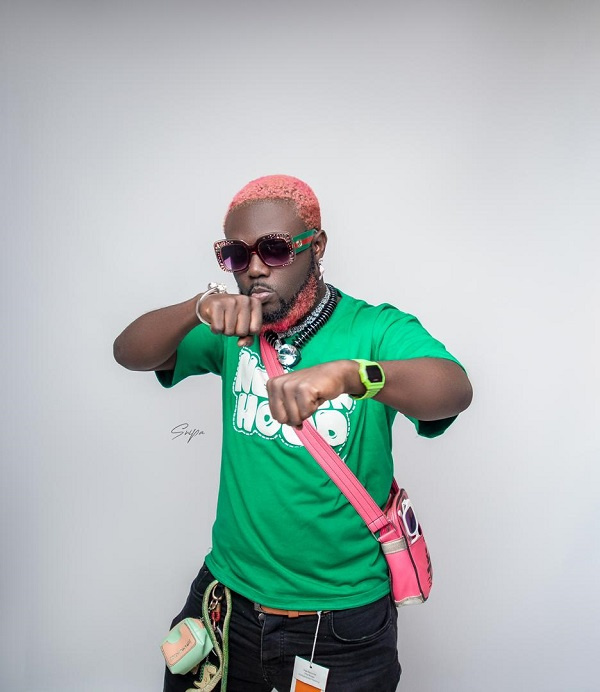 Ghana's Amapiano "King" Mark Kwesi Arthur, popularly known as DJ Azonto,has claimed ownership of popular social media term "Nyariwa."
DJ Azonto known for his captivating lyrical vibes recently released "East Legon Nyawira" single which has been making waves on social media.
According to the Amapiano sensation, the term "Nyariwa" was propounded by him through one of his songs which has risen to become a favourite term used on social media.
The "Fa No Fom" hitmaker in an interview urged fellow artiste not to copy his term as he would be ready to take legal action.
"I am the originator of the term "Nyariwa" because I used it in one of my songs and it is vibes I have using whenever I go for shows.
"I don't want any Ghanaian artiste to use it or they can seek my consent before they use it but for now I am the owner of the term," he said.
DJ Azonto is expected to stage a gigantic live band show on Valentine Day as he prepares to thrill love couples with some amazing performances.
DJ Azonto, who made his breakthrough with the ever-banging hit single "Fa No Fom," has won many awards over the past months and also a contender for New Artiste of the Year at the upcoming Vodafone Ghana Music Awards. He is hosting his Valentine's Day concert at Narvana Lounge, Dzorwulu with tickets selling from 1000 GH.
DJ Azonto has so many hit singles to his credit, including "Fa No Fom , Add Wele , WaGaashi, VGMA ,Any money I get , Kaba Ne Skirt , Hustle , East Legon Nyariwa and EnFa Bi Da.
He has won Ghana DJ awards ( best song of the year ), most influential artist of the year , most consistent artist of the year , the richest DJ of the year , students artist of the year , the next most rated artist of the year ( GABA awards, new artist of the year, best afro pop artist of the year and the last is Africa spotlight artist of the year.
The Amapiano sensation was recently honoured as the Best Artiste of the Year at the High School Students awards before hosting his Azonto A Confirmie concert which saw thousands of people at the Kwashieman Park.